Declan Kerin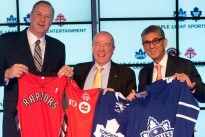 Forbes released their annual NHL franchise valuations today alongside an article detailing the financials of league's 30 teams. Unsurprisingly, the Toronto Maple Leafs top the [more…]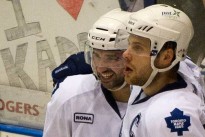 The Game in 6, Dallas Eakins interview and game summary after the jump. [more…]
LeafsTV continue with their mini-documentary on two Leaf prospects: Tyler Biggs of the Oshawa Generals and Stuart Percy of the Mississauga Steelheads. Enjoy. [more…]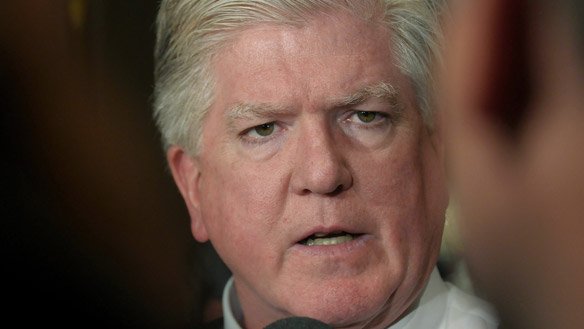 Brian Burke on Hockey Central - 2012/11/14 Interview: the Maple Leafs GM and President Brian Burke joined Hockey Central at noon to discuss the Marlies season so far and a few other odds and ends. [more…]
The Toronto Marlies defeated the Oklahoma City Barons 6-5 in what was a wild, high-scoring affair.
Toronto Marlies vs Oklahoma City Baron's Highlights
Nicolas Deschamps [more…]
According to a number of tweets, Rick St.Croix has been hired on as the Toronto Maple Leafs Goaltending Coach.
St. Croix spent parts of seasons with the Philadelphia Flyers and the Toronto Maple Leafs.
He served as an assistant for the Winnipeg Jets in the late 1980′s and was the Dallas Stars' goalie coach when they won their Stanley Cup in 1999 with Ed Belfour, and later the goaltending coach for Marty Turco.
Most recently, St. Croix was goaltending coach for the Manitoba Moose and worked with Cory Schneider, Eddie Lack and Eddie Pasquale with great success. He worked with Randy Carlyle in Manitoba.
St. Croix has been running his own popular goaltending school for roughly 20 years.
Justin Goldman of the Goalie Guild answered some questions from Alec about the goaltending coach switch.
Mike Ulmer sat down with Brian Burke to clear the airwaves regarding some disparaging remarks Francois Allaire about the [more…]
Part 2 of Brian Burke's interview with TVO.
It's a collective message from prominent NHL players: "If you can play, you can play." Homophobia has no place in Canada's game.
The You Can Play project was created to honour the memory of Brendan Burke. His father, Maple Leafs GM Brian Burke, sits down with Piya Chattopadhyay to tell us how professional sports can move beyond the concept of a "gay athlete," to simply an "athlete."
[more…]
Brian Burke and Bob McCown dance a dance about unnamed goalies with long term contracts *cough*, unproven, but equally highly regarded young goalies playing behind established staters *cough* and older goalies that played well in defensively stiff teams *cough*.
As always, a good interview with Burke. [more…]
Maple Leafs' vice-president of hockey operations Dave Poulin joined Hockey Central @ Noon to update the team's plans in free agency yesterday and discusses how the thin free agency pool has opened up a trade market that hasn't existed for some time. Click to hear.
[more…]
James Reimer discusses off-season training, Luke Schenn's trade to Philly, Roberto Luongo and his focus for next year with SportsNet590's David Alter. Full audio here.
[more…]
Brian Burke gets asked if he would like to triangle choke Steve Simmons and more in this interview for News 95.7. The interview starts at the 9:00 mark and ends at the 29:00 mark Full audio here.
[more…]