Derek Harmsworth
Okay, so my math may be a little off. Â It's Canada Day weekend, there shouldn't be any arithmetic. Â Unless, of course, you are an NHL general manager, than you better hope you have your math hat on. Â A quick note to say I hope our fellow Canadian readers, as well as our loyal readers situated the south had an enjoyable holiday weekend.
Now, let's divulge into what has so far been a somewhat reserved free agency period, One timer style.
--The big news coming out of free agency this hour is this report out of the L.A. Times that indicate the Los Angeles Kings are quite far apart on signing Ilya Kovalchuk. While they may not be out of the running entirely, Helene Elliott suggests the prospects are quite dim. Â So where does Kovalchuk go? Â The Islanders reportedly seem to be the only team willing to offer him the term he is looking for (rumoured to be 10 million for at least 10 years) but are there other suitors? Â What about New Jersey? Â Toronto? Â One would think that although Burke would love to pull off the major move of free agency, the reasons Kings GM Dean Lombardi is balking about bringing in Kovy (term) is likely the same reasons Burkie has reservations. [more…]
For Greg McKegg, nothing has necessarily come easy in his hockey career. Â A slow start to his rookie campaign in Erie, followed by a knee injury which threatened the start of his season this past year, McKegg began the year as a winger for the Erie Otters that ISS ranked in the 90's.
It was something that McKegg couldn't not think about, no matter how much he tried.
"It's something you try not to think about too much really, but you can't help but look. Â It was disappointing to see that for sure, but I think it gives you that edge to work harder and show people that you deserve to be higher up on the list."
And that is exactly what he did.
Being described by some in the hockey circles as a perennial underdog, McKegg did the only thing he knew how to do. Â Work hard.
It's been a hot topic, and a touchy one at that for the better part of almost a year, since the day the trade was consummated. Â The Toronto Maple Leafs, toward the end of the pre-season, announced that they had traded two firsts and a second round pick to the Boston Bruins in exchange for Phil Kessel, a young American born sniper who the B's were having issues resigning.
It was a steep price to pay, but you have to give to receive, and in Kessel the Leafs got a bona fide goal scorer who looks like he could be a perennial 30 goal scorer (more on that later.)
And yet some people have cast Kessel to fail, no matter what impact he has on the Leafs, attaching him forever to the trade that brought him here.
This past week, Bill Watters took that to the extreme, and took a piece of integrity written journalism and turned into something sensational and downright wrong, all in the name of making Phil Kessel look as bad as possible because he doesn't agree with the trade.
It's around 2PM eastern time, meaning National Hockey League GM's are likely getting ready to juggle their BlackBerry's while getting set to sit down for lunch at a local Los Angeles hot spot. Â With the many fantastic views and atmosphere, it may be the last relaxing moment of the day for these GM's.
And most wouldn't have it any other way.
Welcome to Maple Leafs Hot Stove's official coverage of the 2010 NHL Entry draft. Â Everyone here at the site will be working hard, monitoring stories [more…]
Now, I for one dislike the "coulda, woulda, shoulda" debate when it comes to the National Hockey League Hockey Hall Of Fame. Â After all, I think it somewhat demeans and disregards the accomplishments of those who are selected, and that simply isn't right.
No one knows better than I do how much Dino Ciccarelli deserves the call to the Hall.  I have been telling more or less anyone who will listen for a number of years that I thought he belonged.  I couldn't be happier for  Angela James and Cammi Granato, the first female players to be enshrined.  And Jim Devellano and Daryl "Doc" Seamen are both incredibly intelligent men who deserve their spot along hockey's greatest.
But as a Leafs fan, it's hard not to feel selfishly snubbed once again. Â With yesterday's vote for the Hall of Fame here and gone for another year, the only thing I could think of wasn't what was, but what could have been.
And what could have been would have been really special.
The NHL announced this morning the full order of selections for the 201o NHL Entry Draft. Â While it is widely known that the Toronto Maple [more…]
In 2005, the NHL was returning to work after a year long lockout, a bitter battle between players and owners over cost certainty. Â The entry draft in June of 2005 was really the beginning of a new era in hockey, and a new era for the Pittsburgh Penguins, who drafted Sidney Crosby first overall, a move that would change their fortunes forever.
Drafted second that year was Bobby Ryan. Â A big bodied power forward with tremendous skill, I had the chance to watch Ryan in person blaze up and down the ice for the Owen Sound Attack. Â One look at Ryan moving swiftly between checkers, puck on a string as he bobbed and weaved his way into a prime scoring area, and it was clear.
This dude was one heck of a consolation prize.
And the GM who was afforded that consolation prize, as you are all aware, was one Brian Burke. [more…]
It was something that was unbelievable, but at the same time, somewhat not surprising, given the type of people they are.
As many of you may-or may not-know, I am a committee member for a charity golf tournament held each summer in Strathroy, Ontario in support of the Heart and Stroke Foundation. Â Last year we raised $5,000 in our first year of the tournament, and yesterday, June 5th, was the second annual event.
Eight months of hard planning, a delicate high wire act of balancing teams, sponsors, donations, and other variables that you undoubtedly run into along the way, and it was all coming together on this day.
And everything was aligning itself to be a special day.
The tournament is played in memory of my uncle, Shawn Wade, who passed away a few years ago as a result of complications of a stroke. Â Among the many ways you could describe him, all of them positive, he was also a huge hockey fan. Â Having played competitively when he was younger, my uncle attached himself to the Detroit Red Wings, amazed by Gordie Howe and his skill and dogged determination.
He followed the Red Wings throughout his whole life, and when he met and eventually married my aunt, Mary, the two took great pride and enjoyment in frequenting "The Joe" and cheering on the famed Winged Wheel. Â And cheer they did.
They attended games live, and lived and breathed Wings hockey throughout their time together. Â A past time of faith which was rewarded to the tune of a few Stanley Cups along the way.
With the tournament about two weeks away, we had an idea, which in hindsight looked completely out to lunch. [more…]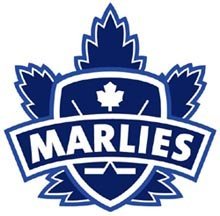 Yesterday was a big day in Leafs Nation. Â And I think I speak for all fans when I say it's about time. Â While two teams are currently battling for the opportunity to lift Lord Stanley's Cup, the Toronto Maple Leafs have been forced to sit on the sidelines and watch, bide their time with the other half of the league who wasn't fortunate enough to make into the NHL's playoffs.
And while they have kept themselves busy, and Brian Burke has shown a penchant for rarely letting his team slip into the background, a lot of hype has been leading toward this time of year.
Even without a first-or second-round draft pick, the Toronto Maple Leafs are still making plenty of waves, and it appears Burke is fit to make an impression at the draft, whether he is selecting or not.
Which, although he would never admit it, would be the perfect way to steal the spotlight back from the doom and gloom position of Boston using the Leafs pick to select a potential franchise cornerstone.
Tomas Kaberle, long been rumoured to be on his way out of Toronto, may be inching closer and closer with each passing day. Â As the calendar flipped to June yesterday, and now with the entry draft and free agency now firmly in sight on the horizon, it appears Kaberle's time with the Toronto Maple Leafs is now being measured in days. [more…]
Just announced earlier this week, it looks like the Leafs will return to my neck of the woods. Â Tickets for the event go on sale [more…]
The year was 2005. Â George W. Bush was still in office (yes, somehow Americans voted for him, twice), Hurricane Katrina was doing catastrophic damage to New Orleans, and the vatican was naming a new pope after the passing of John Paul II.
In the sports world, the New England Patrios would win yet another Super Bowl, this time against the Eagles, the Washington Nationals would begin operation as Major League Baseball's newest team, Danica Patrick became the first woman to lead a lap at the Indy 500, and the Chicago White Sox ended a lengthy championship drought, winning the world series in four straight over the Houston Astros.
Oh, and there was this one other thing too. Â NO HOCKEY.
Embattled in a bitter labour dispute, the NHL shut down operations for an entire year in search of cost certainty, something they would eventually get, although the opinion on whether the design is flawed or not is still out to be deliberated.
For fans of the NHL, the June 2005 entry draft was more than just a weekend in June in which young players would be drafted, making their way into the beginning of their National Hockey League careers. Â It was a new beginning for the world of the NHL. Â A new season was about to kick off in earnest.