Gus Katsaros
This proposed offer to purchase the struggling Phoenix Coyotes by Jim Balsillie may be a better possibility this time around. It may seem impossible to fathom another NHL club so close to its flagship franchise, the Leafs and the Buffalo Sabres, but it's not jurisdiction that's at the heart of the issue here.
It's the salary cap, revenue and a return to the dead puck era.
[more…]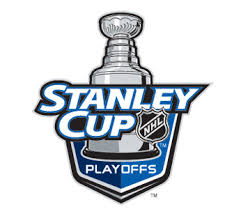 For a full team-by-team breakdown of all playoffs clubs, sure bets and sleeper picks for your playoff pools, visit the McKeen's Playoff Preview where the factors below have been outlined and pointed out in a team-by-team write up.
[more…]
There's the notion that signing Christian Hanson and Tyler Bozak and other College Free Agents allows the Buds to trade off other picks, perhaps even to move up in the draft.
The justification is having signed these free agent Collegians fills roster spots allowing them to maneuver around the draft, possibly even moving up to land a Hedman or Tavares at the number one or two spot.
(My take is forgetting either of them and draft Brampton Battalion forward, Matt Duchene, but that's a blog for another day.)
[more…]
With Files from Gil Brown
The current point system is most equitable for playoff races in January and individual franchise marketing, beginning as early as midseason.
Part of the logic behind Detroit Red Wing's GM Ken Holland's proposal, shot down in GM meetings in Naples, Florida in March, to change the season ending tie-breaking measures from Wins, to Regulation Wins is incentive for teams to get the job done in 60-minutes.
It's about motivation, from puck drop in October through to April. But the current point system has greater connotations for marketing games, ticket sales and shaping the playoff race, the biggest issues for owners.
[more…]
Editted **
What? You were expecting Sidney Crosby or Alex Ovechkin to top the leading scorers in March? Well then. You'd be wrong ... sort of. AO actually was tied at the top with another player.
Yes, Sid the Kid (11-6-12-18) ranked near the top of the list, tied with Ottawa's Jason Spezza (14-8-10-18). Meanwhile, the Great 8, (12-8-11-19) scored two more than Sid, and two more than the NHL scoring leader for the month of March.
[more…]
With Files from Gil Brown
Brian Burke doesn't take credit for the Maple Leafs drafting Luke Schenn 5th overall in 2008, but he's sure glad they did.  Under different circumstances, which we'll get into over a series of posts, Burke's Ducks would have been in the mix for the Saskatoon native at the 2008 draft.
Fortune shined on the blue and white allowing them to trade up to 5th overall pick.  There was an associated cost from their original seventh spot, but the end result is a potential future Maple Leafs captain of the Scott Stevens mold.
Unbelievable as it seems; perhaps, even laughable, Schenn, could have been wearing Ducks colors.
The story doesn't begin in Anaheim, however.  It starts in Edmonton.
The American Hockey League has released the 2008-09 Clear Day Period lists for each of its 29 member clubs.
[more…]
A message to those disappointed in yesterday's anti-climactic outcome:
Stop expecting the big deals (except Kaberle, see below). Watch the small things in the context of the big picture. Yesterday may not have been ideal, but it symbolically stamped the new regime in Toronto as legit. No more stop gap solutions.
[more…]
Chatter ... non existent.
Rumors ... rampant speculation, but nothing really.
Movement ... absolutely dismal amount of transactions (if you don't count waiver placement)
Just, eerily quiet ...
And I have a theory as to why. But first, some good news.
Just a quick note as this is a busy time for everyone. I'm inundated with a multitude of fantasy-related issue with the trade deadlines in individual leagues.
Almost had the title but Vesa ruined it.
Let me preface this blog by saying goaltending talent and progression isn't my scouting forte, but I've talked with other scouts and former goaltenders in an effort to better understand the position.
The craft of writing fiction requires an author's innate ability to capture - and maintain - the reader's attention. It's sleight of hand - or pen in this instance, with twists and turns deciphering an ending not envisioned by the reader. The process takes vision, vivid imagination, a well scripted story line and 'sleight of pen' to playfully mislead readers into a perceived outcome, while planting thoughts and doubts that in the end make for a fantastic story.
It happens in the hockey world, too, and might be happening to Leafs fans currently. It could be a main factor in drafting Victor Hedman over John Tavares in the 2009 draft.
[more…]