Mislav Jantoljak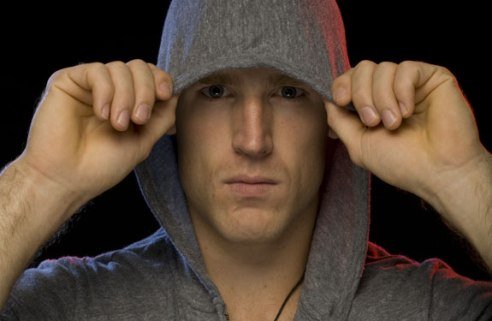 The Leafs need a first line center. Misconception or truth? Watching this team throughout the season I'd say it's need is right. But, if the golden goose in the form of Brad Richards lands in a city not named Toronto, how do we get that top end skill at center? Is there a free agent out there that could help this team without having that top end offensive skills?
Seemingly, Kessel always needed that first line center. I say seemingly because he preformed at his best playing with a legitimate No1 skilled passing center in Marc Savard. While that may be the case, what's also undoubtedly true is that Kessel is still a developing player, even more so when playing in Boston. A sniper like Kessel does indeed need a more skilled center than Bozak but I think that skill is more likely to come from the draft or inside the organization (Kadri, Colborne) than via this year's free agency. What I'm aiming for in this article is looking at a more balanced approach.
As we get ready for the Stanley Cup Finals, future draft eligible players had their day in the spotlight. The Memorial Cup. A competition that's probably more enjoyable to watch than the World Hockey Championship came to a satisfying conclusion for one Jonathan Huberdeau and the St. John Sea Dogs.
Projected a top 4 pick in the 2011 NHL Entry Draft, Huberdeau was named MVP of the tournament and the Sea Dogs became the first team from the Atlantic Division of the QMJHL to win the Memorial Cup with a 3-1 win over the St. Michael's Majors. Besides Huberdeau, their roster featured names like Tomas Jurco, who is expected to go in the latter stages of the first round of the 2011 draft and already drafted jewels like Simon Despres, Jacob DeSerres and Stanislav Galiev.
It was quite a story for DeSerres who was shellshocked last year in the Memorial Cup while tending goal for Brandon. Taylor Hall and the Windsor Spitfires cruised to an easy 9-1 win. They say that those who wait, work hard usually get their way in the end. Well, DeSerres starred this time around. He collected 34 saves including a couple of highlight reel ones and completely stole the show. It seems that day in and day out, hockey offers us a feel good story.
One player that is worth singling out for his performance in the Memorial Cup is Devante Smith-Pelly. A six foot 211 pound RW is a sight for sore eyes. Just 18 years old, he's not afraid to use his size and strength with authority and is often the most intimidating player on the ice. Anaheim Ducks picked Smith-Pelly 42nd overall in the 2010 Entry Draft and quite possibly hit the jackpot. The kid possesses incredible lower-body strength, very good hockey instincts and a quick, deadly shot.
Links after the jump.
When you're plying your trade in a hockey market like Florida, it is quite hard to convince people that you're a game breaking player. It's a team that wins some, loses more and generally misses the postseason.
A clutch player? Forget it. After all, being clutch can only be proven in games that matter, and no offense to Panthers fans but they didn't exactly play many of those since 2005-06.
This has been anything but your typical playoffs. A historical first round followed by a somewhat quiet second, only to be blown wide open by a shellshockingly good Conference Finals. I'm quite sure that none of the four coaches (Vigneault, Boucher, McLellan or Julien) are too happy about the number of goals being scored, but this has been a really pleasant experience for your average fan. 56 goals scored in 8 games (7 per game) played, talk about a sudden rise in playoff scoring. Last night's Vancouver – SJ matchup was slightly below this year's Conference Finals average but it was a telling game nonetheless.
Conference Finals typically mean a rise in intensity of play of all the teams that are still playing hockey mid May. Teams, coaches and players feel like they are coming closer to the Grail and it's visible in every puck battle, shot and save. Yesterday night was no different as we witnessed a very close, hard fought battle between the San Jose Sharks and the Vancouver Canucks.
San Jose played a solid road game until the third period, when Vancouver's speed just took over. Once again, Roberto Luongo didn't look like a 5 million plus goalie. His mishandling of a pass led to one Sharks goal and his flair for embellishing things was once again there for all to see. I fail to see why a top goalie (not elite, but top) has to act in a way that not only humiliates him, but his team and the game of hockey as well. That third period showed what the Canucks are capable of when in full flight (and with a somewhat recuperated Henrik), but the game also showed what SJ could do relying solely on their goaltender who almost single handedly stole the win. Now, if they can raise their level of play to match the kind of hockey they played against Detroit (better PK, less breakdowns in the D zone, crease crashing) I can see them winning the series.
It's typically a fan problem, if you can call it that. Many fans, long time or casual, only care about the flair, the spotlight. They care about the guys who make the big bucks and pull us out of our seats on a nightly basis. Nobody is immune to the highlight reel goal that a certain highly touted Finnish prospect scores in a World Championships semifinal but even the casual fan understands the game is about more than that, even if he/she doesn't care about Mike Brown.
A team can never have too many energy players that can put the puck into the net. Secondary scoring, grinding and puck pursuit is a vital cog in any teams' success. Not that we lack historical examples, but just ask Tampa Bay and Sean Bergenheim for a more contemporary one. Ladies and gentlemen, I present Daniel Brodin.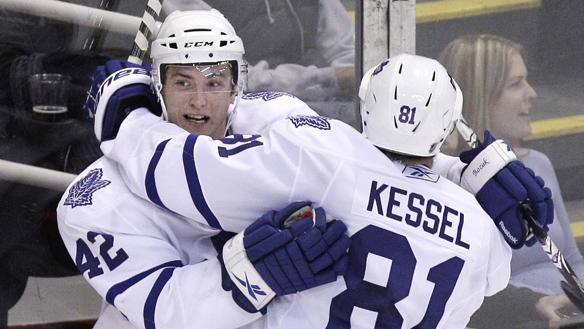 "Plus minus is a very deceptive statistic when a team struggles, and he's been put in a tough situation. If you look at the defense pairings, on a team that's below .500 the top defense pairing playing against the other team's top line is almost always minus, no matter how well they play. So I don't put a lot of stock in plus minus."
-Brian Burke on Tyler Bozak.
To a point, we have to agree with Burke's statement, but only to a point. To say that a negative plus minus (-29) rating is the only reason behind Bozak being viewed as an underachiever this year is making a somewhat big understatement. It's entirely true that Bozak played some of his toughest minutes this year. The primary reason for that might be that the coaching staff and management had given up on the idea of him being a top line centerman in the NHL, if indeed that was the original plan. It's important to look at this not as a knock on Bozak as much as the organization crediting his two way, shutdown and penalty killing potential. [more…]
Scott Stevens. A Hall Of Fame defenceman. The longest reigning Devils captain. Three time Stanley Cup winner. One of the hardest open ice hitters in NHL history. Matt Cooke. Stanley Cup winner. Founder of the The Cooke Family Foundation Of Hope. Pest. Dirty player. Animal. What's wrong with this picture?
What a first round! As a hockey fan, you have to be pleased about what is currently happening around the best sport in the planet. 4 Game sevens, a ton of OT action and the best quality of the play one could possibly imagine. As a Leafs fan you have to be glad about the Habs being knocked out.
I'm not below giving the Canadiens their due credit. Following Halak's departure and intense scrutiny Carey Price proved he was up for the task. The series win eluded him but with a .934 save percentage and a 2.11 GAA he truly was the Canadiens' best player. His technique seemed perfect at times and I have to say that despite Halak's amazing performance last year, I now believe that Montreal made the right choice with Price. Michael Cammalleri didn't have the best regular season in the world, but with 10 points in seven games he has more than earned his paycheck. He has also proven to be one of the best playoff performers in the modern day NHL with 32 points in 32 games played so far which of course means he's clicking at a point-per-game in the postseason. Only Jonathan Toews and Daniel Briere have impressed me more during that clutch period. One last thing, we can dislike PK Subban for being cocky, but the truth of the matter is if he was on our team we'd love him. Arrogant? Yes. Mouthy? And then some. But is he effective? Very. [more…]
Nothing beats a partial Habs GDT on a Toronto Maple Leafs fansite, right? To get more in line with the general sentiments of everyone here and making sure the glass is half full, or at least not half empty (one quarter empty) let's just call this a ¼ Boston GDT. Sure, we might dislike Seguin and an certain draft pick, but for a Leafs fan desperate for playoff hockey, there's always Kaberle to cheer for. The Hot Stove will also be looking at Vancouver's possible exit from the playoffs in what I like to call "Chaos in Paradise".
Throughout history, the Leafs hadn't exactly been known as a goalie factory. Deviations and examples contrary to that rule existed (Felix Potvin) but for the most part every goaltender that the Leafs Nation lauded and admired came with an already built NHL credibility.
Goalies such as Curtis Joseph, Ed Belfour even Johnny Bower weren't new to the league when they first put on the Maple Leaf colors. While all know that James Reimer had a great season, here's where it statistically ranks amongst all recent Maple Leaf rookie goaltenders.
But the Caps and Canucks are proving they are for real this year. The Capitals let in only one goal during the last two games against the Rangers and are finally playing a game more suited to the playoffs. They are bearing down, playing tight defensively and also have more veteran depth than in previous years. Speaking of veteran depth, Jason Arnott become only one of two active players who scored a playoff goal for 5 different teams with yesterday night's tally.
The Canucks are the deepest team in the league, yes, even with Philadelphia in the equation. The big story about both those teams is defensive depth. I'd argue that every Canucks defenseman currently in the lineup would crack any other team's top 4 defensive pairing, except Aaron Rome (who's their 7th defenseman). They aren't afraid of any defensive matchup because they know they don't need to hide any pair which gives the other team a world of problems. On top of that, they have better goaltending than Philadelphia with Luongo playing his best playoff season to date. A big credit for that goes to the goaltending coach change the Canucks made during the offseason. Roland Melanson made Luongo stay deeper in the net which makes full use of his big frame. He seems more composed and confident in his game which is reflecting on the scoreboard. In other news, both Tampa and Anaheim had strong games to even their respective series at 1. Tampa beat Pittsburgh 5-1 and the Ducks leapfrogged Nashville with a 5-3 win.
Links after the jump