Mislav Jantoljak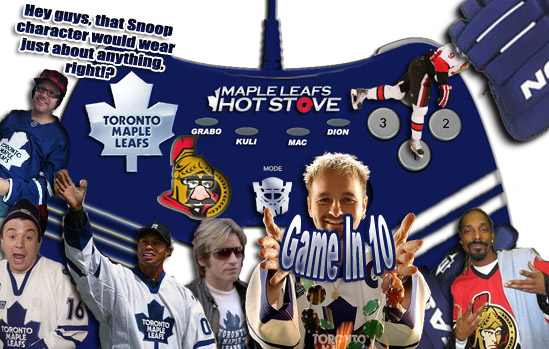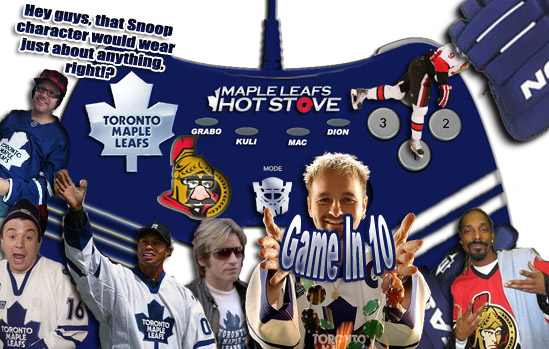 The Leafs played a good game in the Battle of Ontario. Unfortunately, we needed points from the Battle of Ontario and we got none. Not to take anything away from the boys, because this really was a good effort, but Ottawa now sits 9 points ahead of us in the Conference standings while we trail the eighth-placed Capitals by one point.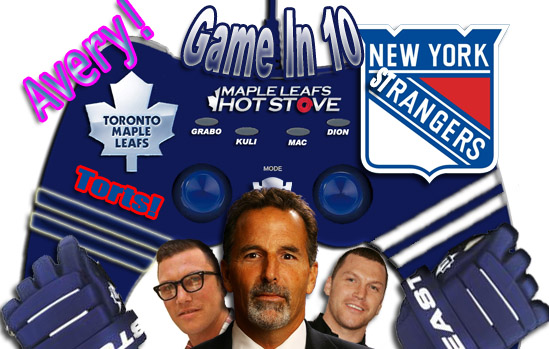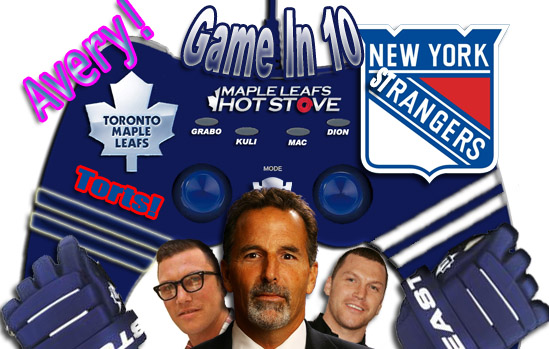 The Leafs were facing the Conference leading New York Rangers in an Original Six matchup. Our team knew what they were getting with the Rangers. Under John Tortorella they only play one way – hard, and we needed to match that. Unfortunately, we just needed to put some more weight on the gas pedal and we didn't do it.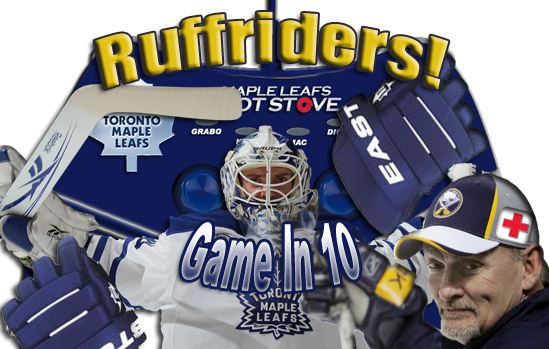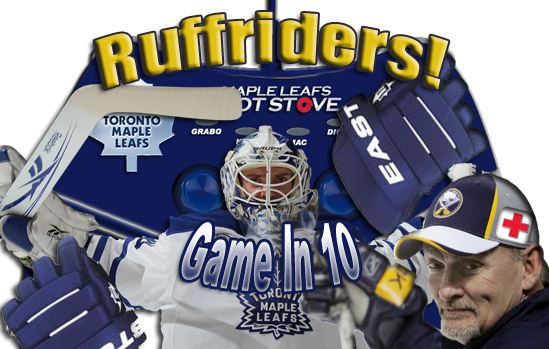 In a game against our old nemesis, the HSBC First Niagara Center, the Leafs showed some good fight, but sometimes it just doesn't bounce your way. Good effort.
The second game of our 4 game home stand, and a vital period in the season where the boys play 10 out of 13 on home ice, couldn't have started any better. 2 wins in 2 games.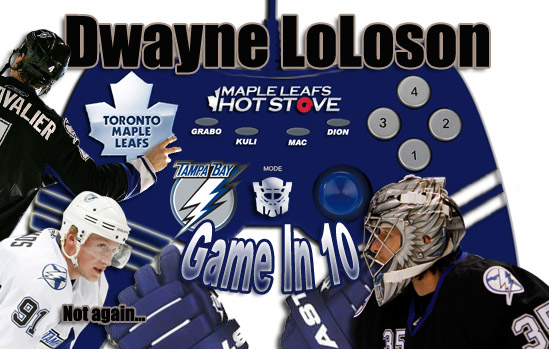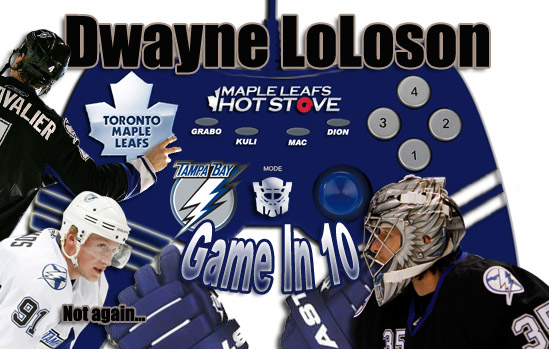 A game against the surging Stamkoses, as the Lightning are currently known and will be known for some time in the future, featured some very entertaining hockey. After all who cares about defense? All it does is win championships. I was entertained and Tampa were plainly and soundly beaten.
I love the AHL. For me, it's the best developmental league in the world. It's not just about developing the skills of young players, it's also giving a young, skilled player confidence in his ability.
Kadri still isn't wowing me with his defensive play, though it's improving. It's his ability to control his shifts, his game, and contribute in a big way offensively that's turning my head. It's becoming a natural thing for the kid. That is what the AHL can do to a player.
In 22 AHL games this year, Nazem has been a point-per-game player. He scored 8 goals and had 14 assists, but was also a minus 4. Plus/minus may be a boneheaded stat, but it's still a boneheaded stat that speaks of a player who isn't exactly Datsyukian in terms of how he handles the defensive end of things. But, alongside Connolly and MacArthur the Leafs have given that kind of player a chance to shine offensively and see it translate to the NHL level. [more…]
Well, this was an interesting game. Interesting as in even if the Kings got two goals that really shouldn't have happened, you still get the feeling they were the better team tonight. Still sucks losing that point, especially after an improved third period and overtime in which we dominated play.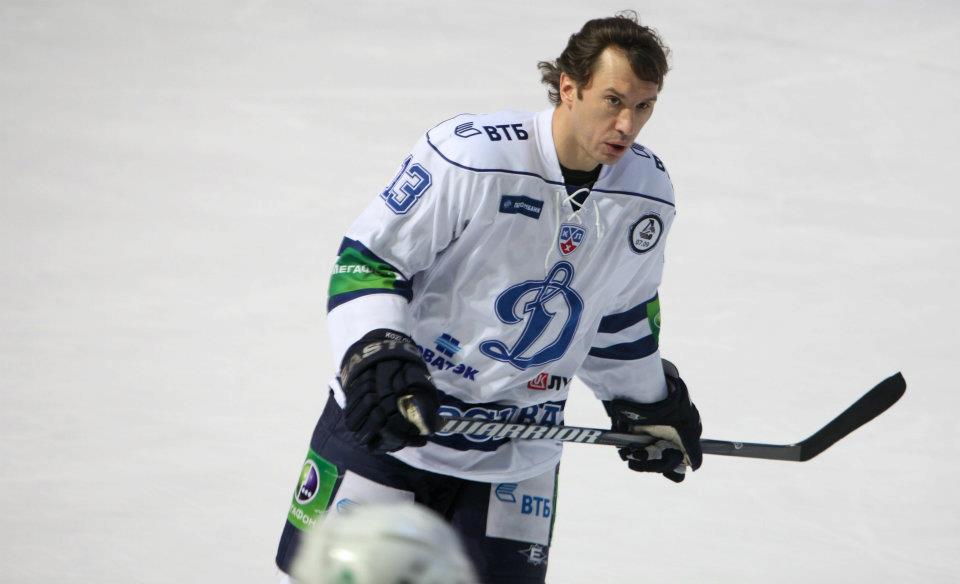 On 17th of December 2011 Zagreb's most prestigious hockey club, Medveščak Zagreb, celebrated their 50th anniversary. To mark and celebrate this event the KHL sent one of their most decorated and historic teams - Dynamo Moscow. To put it in North American perspective, Dynamo is close to the Leafs or Canadiens in terms of their European rating.
16th of December 2011. I am invited to attend the press conference which is going to be held at one of the hotels closest to Medveščak's home arena, Dom Sportova (Home Of Sports). It's only logical since the Russian team will have to depart soon after the game to meet their demanding KHL schedule. I feel extremely honored and lucky to be able to attend because even if hockey is still a growing sport in Croatia, it was always my dream and where I live opportunities like this one don't come along very often.
The Toronto Maple Leafs had their three-game winning streak against Buffalo snapped by a 4 point guy named Thomas Vanek. In Buffalo, which comes as no surprise. We tend to not do well in Buffalo. Some links after the GiT.
The Leafs played the Skinerless Carolina Cam Wards tonight, who were coached by none other than Mr. I'm blond I'm tall I'm the most talented coach in the world, Krik Muller. For all intents and purposes, this was a must win game.
Imagine if you will, being a free agent and having teams covet you; imagine Brian Burke wanting to sign you. Imagine scoring your first goal in the ACCÂ  putting the puck through the legs of a Flyer defenseman and burying it top shelf with Phil Kessel providing the assist. Must be hard to be Tyler Bozak, right?
It was much harder than even he knew at the time. Bozak was "forced" to play No1 center position in only his second NHL season and that's a lot to ask from a guy not named Ryan Nugent-Hopkins. There is no denying the pressure was overwhelming, as it often is in Toronto. Not having the poise or the confidence to play with Kessel that season, he found himself in a hole, finishing the season with a -29 and 32 points in 82 games. Ah the perils of being Tyler Bozak.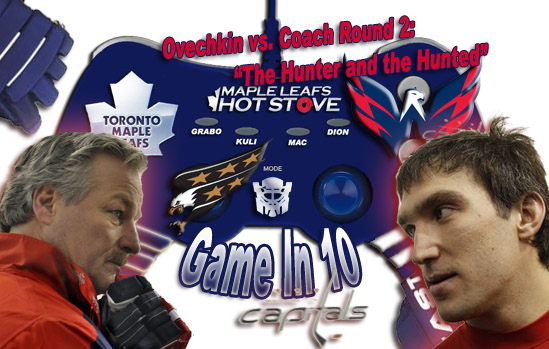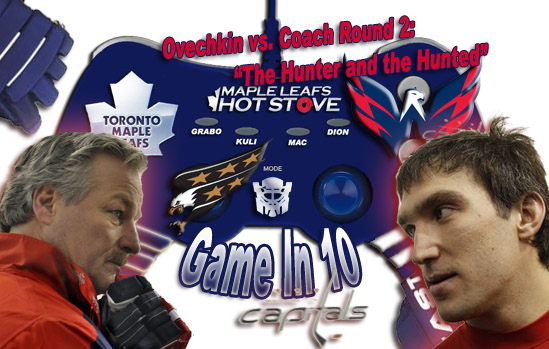 The Leafs meet the Capitals. Last time these two teams met, the Leafs brought the world of hurt and won 7-1. Colby Armstrong returned to the lineup, while Connolly got injured so we brought the hurt this time around too. As far as the score is concerned the story was very different. I suggest reading the 7-1 Game In 10 instead.