Richard-Steven Williams
Although the season prior to lockout would prove the Maple Leafs last playoff foray in half a decade, neither year that straddled the infamous labor disputes would be remembered with any particular fondness. Ushering in the reign of John Ferguson Jr., 2003-04 became, in hindsight, a defining landmark in an era of decline when overblown hype would manifest a country club malaise. Regardless, those lockout sandwiching years can also be remembered, at least in a very in a small way, for the gracing of the Toronto blue line by a cult stay at home defenseman who defied the "new" NHL dictum and refused to be culled from the game.
While he would never admit it, Ontario native Nazem Kadri must of felt a twinge of anger at how the biggest day in his life panned out. Treated like a high steak pawn at the 2009 draft where the dreams he worked so hard to achieve were to be realized, Kadri watched as a bitter Brian Burke failed to secure the vaunted trade northwards, then faced the ignominy of TSN analyst Darren Dreger questioning Burke about Brayden Schenn as he sat in silence, festooned in his Maple Leafs jersey. For sure it must have been disappointing and one can only hope he didn't venture toward any Leafs related websites that night.
Even in the days of modern technology, many still profess that meteorology is an inexact science more guess work than theory. The very same can be said when scouting goaltenders. For every Mark-Andre Fleury (selected 1st overall in 2003) there's a Brent Krahn (selected 9th overall in 2000). Meanwhile recent Vezina nominees and winners such as Tim Thomas, Mikka Kiprusoff and Evgeni Nabokov had to wait until the 217th, 116th and 219th selections respectively to see their names on the board. Indeed, the vast majority of netminders who started a game last season in the NHL had long waits deep into the second day to see their dreams realized while others went completely unnoticed only to resurface as free agents years later.
Celebrating a decade of squandered potential and faded dreams, the draft of 1999 turned out shallower than an infant's paddling pool, yet despite being regarded as an acrimonious footnote in league history the draft of '99 also served as an unlikely backdrop to one of the most meticulously engineered pre-draft coups ever.

Anybody who has played an EA Sports hockey title in the last decade will be familiar with the create-a-team function whereby the gamer is allowed to shape a franchise, choose its name, logo and location and in some cases even build their own virtual arena. Taking that concept to a slightly grander scale yesterday at the Rosewater Supper Club, yet another "consortium" broke ranks from correct NHL procedure to unveil their somewhat bizarre vision for a new expansion franchise in Toronto.
In the MLSE land of unreasonable expectations, even a superstar troupe like Burke and Wilson will not be afforded another record breaking season; at least not if said record is a fifth consecutive season of playoff free hockey. Subsequently Burke is going to be looking for a catalyst to the rebuilding project come summer and the most obvious route will arrive in early July, not a week earlier in Montreal.
Rewind a year to Ottawa, when interim GM Cliff Fletcher was preparing to make his last great splash. Trading up to secure hard hitting blueliner Luke Schenn, a player unto which the Leafs hoped to bank their revival, set in motion a summer of upheaval paving the way for Brian Burke to step in mid-season. For many the draft of 2008 marked an era of realization, that change was required and perhaps finally the Leafs were going to commit to a full scale rebuild based on the youth model in Pittsburgh.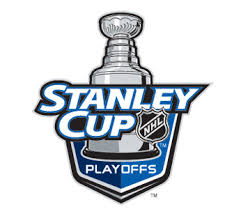 Western Conference:
San Jose Sharks (1) vs Anaheim Ducks (8)
Preseason odds: Sharks 10/1 Ducks 12/1
Last 10: Sharks 5-4-1, Ducks 7-2-1
Season Series: Sharks win 4-2-0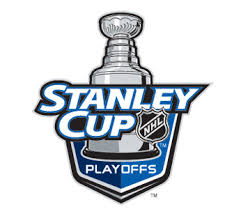 While the majority of Leafs fans wrote the team off in the summer, it wasn't until the New Year that the teams first true season of rebuilding began the inevitable grind into early year golf tournaments.
So the Leafs are interested in throwing their hat into the ring as netminding bad boy Ray Emery looks for a new home? Somebody should warn Brian Burke about Razor Ray's aversion to head gear following his altercation with Atlant Mytishchi's team trainer Roman Sokolov last month. Yes we've all had a good laugh on YouTube at the expense of hockey's self destructive answer to Britney Spears but hot of his hat phobia fisticuffs Emery has now walked out on the KHL's second best team for another far more disinteresting reason.
Through 45 games the abject tandem of Toskala and Joseph has combined for the worst team save percentage in the NHL and by an ever increasing margin. Where .900 is seen as a barometer for average net minding in the modern game, the Blueshirted duo has managed just .886 between them. Subsequently the hard work put into making the Leafs sixth in shots against with a 28.3 per game average is being undone by a last line of defence that bares a startling resemblance to the Maginot line. Worse still the current status quo threatens to undermine the very rebuilding process Toronto are pinning their future on.