Ron Guillet
Brian Burke has not publicly stated who he'll be targeting on July 1st, but logic dictates his focus will be deadlocked on Unrestricted Free Agents Mike Cammalleri or the Sedins.
After many critics--fans and writers alike--expressed their discontent towards Burke's inactivity at the NHL Entry Draft last weekend, you can bet Burke will be looking to make a big splash once July 1st comes swinging. While he managed to draft seven North American players at the draft, most of them at behemoth size, he failed to import more prospects and draft picks by not pulling the trigger on any deals.
Peter Zezel's passing is a tragedy to the hockey world and all those who knew him, but it's also a realization to each individual that we all possess a beating heart, one that is capable of accomplishing many things--even changing the world, one person at a time.
(I apologize for the title, I like the lame ones, what can I say?)
July 1st and onward should be marked with an abundance of quality signings, but I'm hoping the Toronto Maple Leafs invest in a minor signing that could pay major dividends. Colton Orr is the perfect enforcer for the Leafs, let's bring him to Toronto, Brian Burke!
In the midst of the NHL Stanley Cup Playoffs, perhaps it's a little early to discuss the possibility of the Toronto Maple Leafs splurging in this year's Unrestricted Free Agent crop by  acquiring Mike Komisarek. But hey, four consecutive years of missing the post-season will do that, and speculation is always fun, so let's discuss!
Rumours continue to swirl about the possibility of Brian Burke landing both Henrik Sedin and Daniel Sedin should the pair opt for unrestricted free agency this off-season. My take on the rumour? Don't do it, Burke!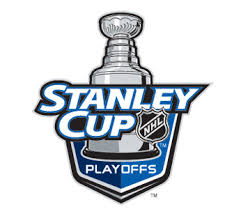 The New York Rangers, Vancouver Canucks, Pittsburgh Penguins and New Jersey Devils were all victorious in Game 1 of the NHL Playoffs. What sort of matchups will we see tonight? Will the Boston Bruins beat the Montreal Canadiens to a bloody pulp? Will the San Jose Sharks choke once again? All those questions and more… RIGHT NOW:
Random thoughts as we all prepare for the first night of the NHL Playoffs. Can't wait!
Some questions as you prepare for the Leafs vs. Sabres tilt tonight.
So, Brian Burke plans on changing the Toronto Maple Leafs. And he's started already.
Never in the nineteen years of my existence have I been so proud of a Leafs General Manager. No more signings to avoid the inevitable rebuild, no more trading away prospects and draft picks for mediocre/washed-up players, and most importantly, no more of those lame jokes about how old the Leafs' roster is.
It appears Curtis Joseph, who let in four goals on nine shots last night, is not the second coming of Christ. Justin Pogge, who replaced Joseph mid-way through the second period, made 14 saves, allowing one goal in the 23 minutes and 30 seconds he played.
You what that means? It's Pogge time against the Boston Bruins tonight! If Pogge can hold the fort, he'll likely get the nod against the Philadelphia Flyers on Wednesday – which will mark the final game of Martin Gerber's three-game suspension.
You've read about the upcoming NHL Entry Draft, you've read about the Leafs' current predicament, and you've read about Howard Berger getting "pwned" by Ron Wilson. Let's take a gander into the Leafs' crystal ball and see what awaits the club next season, shall we?
The Habs' buns are burning red, Mikhail Grabovski is scorching hot, the Ottawa Senators have passed the Leafs in the standings, and Anton Stralman is filling the void left by teammate Tomas Kaberle. It's question time, folks.