2011-12 Season
It was a brilliant moment of catharsis that just seemed to sweep away the bitterness of the previous year.
Imagine yourself in Sundin's place leading up to this moment. For twelve seasons, you had brought a level of commitment and excellence that undboubtedly would have placed you among the most distinguished hockey players in the history of a storied Original Six franchise. You had given your heart and your career to a management team that had failed to pay you back in turn. Even still, your teammates and most of all, the wonderful city of Toronto had been behind you all the way. Then all of a sudden, things changed. You were now a trade chip, being publicly ushered out the door. A sacrifice for the long-term betterment of the franchise. Somehow, your reluctance to play anywhere other than where your heart truly belonged had earned you criticism and scorn from the same media and fans that once praised your dedication to the city. It was painful. [more…]
In the buildup to the Sundin's banner-raising ceremony tomorrow night at the ACC,  the MLHS bloggers will each be sharing their most memorable Sundin moment. Dan Santos is up first with his reflections on Sundin's six point night:
When reminiscing about my favourite Mats Sundin moments, the two I instantly remember are his 1-0 overtime winner against Ottawa and his late goal to tie Game 6 against the Hurricanes. However, another game is just as memorable to me because I was lucky enough to be in attendance. I am talking about Mats Sundin's 6-point night against the Florida Panthers.
April 11, 2006. The Toronto Maple Leafs are desperately fighting for their playoff lives. A late-season surge, led by Jean-Sebastien Aubin of all people, has given the Leafs a glimmer of hope with just a handful of games left. [more…]
Entering this hockey season, the idea of talking about James Reimer as a backup plan by January would have seemed odd. The only way I could have thought up such a scenario would've been to include the Leafs signing or trading for a veteran netminder to settle things down. It didn't happen, and the team is tied for a playoff spot regardless due to some timely performances by Jonas Gustavsson to kick off 2012.
The Leafs have the luxury (I guess) of not being constrained by a large goalie contract. There's no true "number one."
When teams throw around huge cash to goaltenders, it goes without saying that there's risk involved. By paying Ryan Miller or Ilya Bryzgalov upwards of 5-6 million per season, the Sabres and Flyers, respectively, are basically saying "that's our guy." And in the case of both, this season has been a lot of wasted money.
I planned on writing about the Liles extension as a preamble into answering these questions, but once I began writing it I realized that it was a blog all on its own. With that said, I'll be posting an in depth blog soon looking solely at the Liles signing and just exactly what it means.
I narrowed down the questions a little this time around due to the feedback. Hope you enjoy it and as shown, I do read through those comments and take what you guys into consideration, so always feel free to chime in. [more…]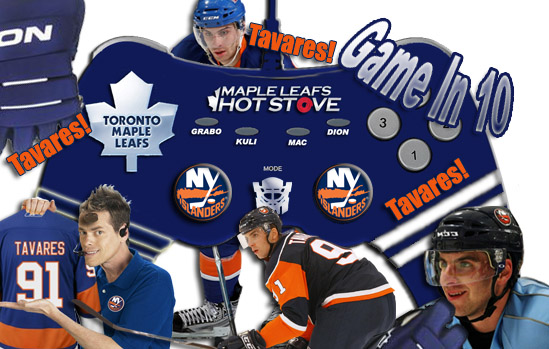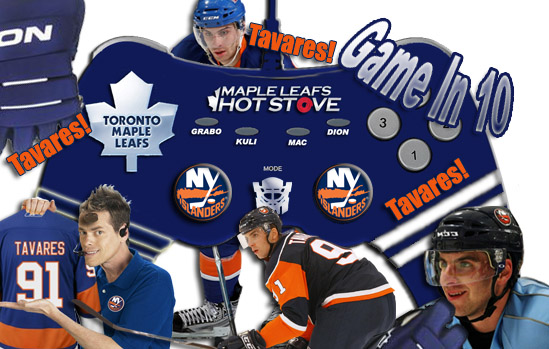 The Toronto Maple Leafs battled the NY Islanders in what wasn't a must win game, but rather a smart game to win. January was starting to look very bleak and the boys managed to turn that around. But to fully turn it around we need a win tomorrow night. Round 2 next.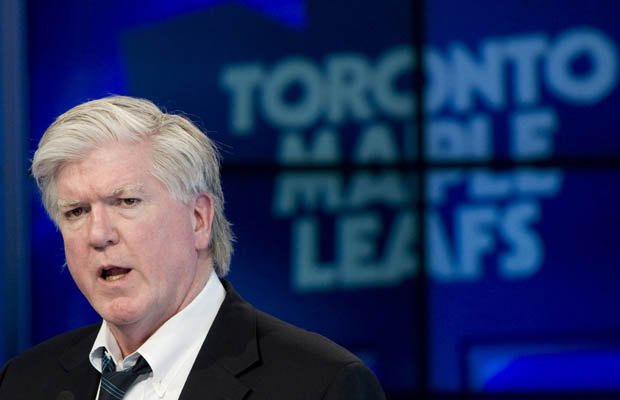 Love or hate him, Prime Time Sport's Bob McCown knows how to press Burke's buttons. The Leafs [more…]
Probably not much more than some fun speculation here, but it seems the internet is heating up some trade talks, and the Leafs are in the middle of it. Again.
From the Philly Daily News:
Flyers director of player development Don Luce was spotted for the third time in as many weeks at the Air Canada Centre in Toronto for the Maple Leafs' contest against Buffalo.

Luce's consistent presence in Toronto fuels trade speculation between the Flyers and Leafs. The NHL trade deadline is just 47 days away...

...

"I do try to get my lineup set well in advance of the deadline," Burke told ESPN.com on Friday. "I've never been a deadline guy. So January is when I try to make a splash. We are listening to a lot right now, and there is a good chance something will happen ..."
While I don't doubt the Leafs and Flyers are chatting, I'm not sure how you could pinpoint Luke Schenn as the player that's targeted (which the article goes on to do.)
It's well known that Burke and Flyers' GM Paul Holmgren are buddies, and Burke's son is employed by the Flyers as well. The connection is there.
Is there enough to get a deal done? If Burke really wants to stay away from the deadline, it looks like we'll find out soon.
Just when I had envisioned the Bruins, Leafs, Sabres and Canadiens making the playoffs every year forever and ever, the NHLPA goes ahead and stops realignment. Yes, you're reading that correctly. Realignment, not happening, or at least it seems that way for now.
From the White Towel (Province Sports):
The National Hockey League Players' Association has blocked the #NHL's proposed #realignment plan for the 2012-13 season
This, of course, means the Jets will remain in the Southeast, while the Florida teams won't make the jump to join the Northeast clubs. It's been reported that the League had imposed a deadline for the PA to approve realignment, they didn't, and here we are.
There's your late Friday night hockey news.
After doing battle for the third time this season on Wednesday night, the Leafs and Jets split from their marriage in the standings once again and Toronto climbed back into a playoff spot. The Jets on the other hand, saw their goal differential slip to -11 on the season after the 4-0 loss, they still sit in tenth.
If we know anything, it's that January through February is an important stretch of the NHL season. Go figure, it's the meatiest part of the schedule really, outside of the hilarious All-Star Game. You need only to look at these two clubs to understand why.
Last year around this time, the Leafs and Thrashers (I think that's what they were called) started to turn the wheels, heading in opposite directions.
While this trade has likely no bearing on anything ever, the Leafs have dealt Luca Caputi to the Anaheim Ducks (surprise, surprise) for left winger Nicolas Deschamps. Both are minor leaguers and should remain as such.
From James Mirtle:
Leafs acquire Nicolas Deschamps from the Anaheim Ducks in exchange for forward Luca Caputi. Also recall Holzer.
The plus-side for the Leafs in this deal is that they replace Caputi with a player two years younger in Deschamps - born in 1990 and selected #35 overall in the 2008 draft. The Leafs seem to be getting the prospect with higher upside but neither have lived up to the potential their drafting clubs saw in them.
Deschamps had 46 points in 80 games for the Syracuse Crunch last season, while this year he's a been a bit slower, notching only seven in 31 games played.
The Toronto Maple Leafs have gone through a rollercoaster almost halfway into the 2011-12 season. Though December's tough scheduled slowed them some, the team is still on pace for 95 points and a playoff berth for the first time since before the NHL lockout. The question then becomes whether the Leafs' play is sustainable, with the best avenue to find out being a statistical overview. Today we're going to dig into some of the good, bad and ugly aspects statistically to the Leafs thus far. Unless otherwise stated, all stats are at even strength. [more…]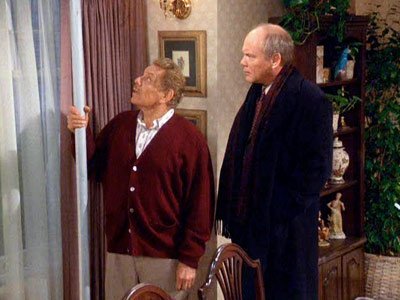 In honour of Festivus, it is time to lay some overly harsh criticism on the beloved Maple Leafs with the Airing of Grievances. "I got a lot of problems with you people! And now you're gonna hear about it!"
Kessel - 20 goals?! Not good enough! We didn't trade our 2 first-rounders and a second away for someone who's tied for the NHL-lead in goals!
Bozak - Leave Kate Upton alone, she's mine!
Liles - Keep your head up, you old bag!
Grabovski - What's wrong with you? I can't believe you named your kid Jaegar in honour of Mick Jagger. AC/DC was way better at SARS fest!
Kulemin - You haven't scored a goal (that wasn't a penalty shot) in 27 games. Figure it out!
Schenn - 56 blocked shots?! It would be over 60 if you'd quit deflecting them into your own net!
Gardiner - No more sitting out games to watch Justin Bieber MuchMusic specials!
Franson - You better not be a Santa Clause parade kind-of-guy too! [more…]