Analysis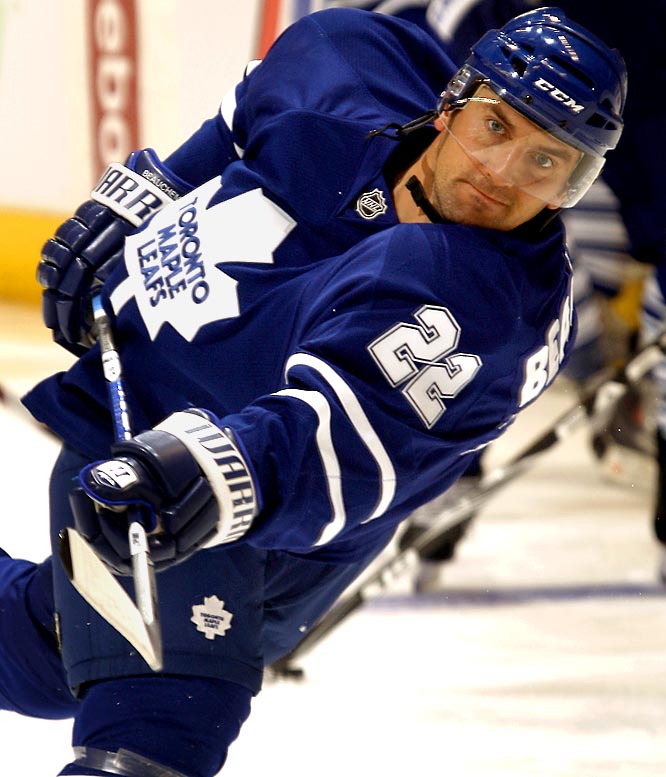 In an interview conducted by the FAN 590, Brian Burke revealed the Toronto Maple Leafs are "open for business" regarding trade negotiations.
Although Burke didn't reveal specifics, one would assume the Leafs are in the market for a big center. To be fair, Tyler Bozak and Mikhail Grabovski provide decent production down the middle, but neither are sure choices for number one center in the long-term at this stage.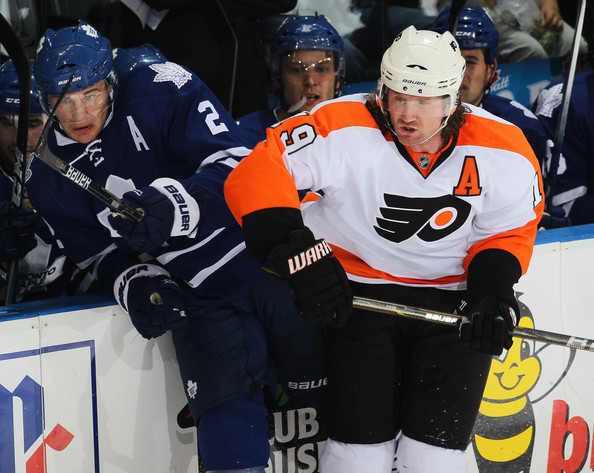 Upon drafting defensive stalwart Luke Schenn fifth-overall in the 2008 NHL Entry Draft, the Toronto Maple Leafs had hoped they obtained a young defender capable of anchoring the blueline for years to come.
Advertised to deliver menacing hits and possess exceptional defensive awareness, it didn't take long for Schenn to crack the Leafs' roster. As an 18-year-old defenseman he donned the Blue and White for 70 games, rarely looking out of place---a rarity for young defensemen in the NHL. He had fans salivating for more, but he regressed in his second campaign, enduring the dreaded sophomore slump.
Week one of the Toronto Maple Leafs schedule is in the books, and while it only featured two games, there is plenty to talk about as far as the season goes. Â The Maple Leafs are off to a 2-0 start, having won their second game of the season nearly one month ahead of the time they got win two last season.
Through week one of the season, here are the Maple Leafs player power rankings, as seen by me. [more…]
It begins tonight - the 2010-2011 Toronto [more…]
It'll probably be labeled as a "typical Leafs fan" debate given their status as lower roster players but there has been a number of questions arising out of yesterday's demotion of Christian Hanson and Luca Caputi in favour of John Mitchell and Tim Brent... and rightfully so, in my opinion, given the "earn your spot mentality" conveyed by Leafs brass and that both followed the off-season regimens recommended to them and came into camp by storm looking bigger, faster, stronger and more dynamic offensively.
While it's too early to judge, I am not saying the decisions to originally sign either player in John Mitchell or Brett Lebda were wise; in the cap sense and numerically, both signings have me wondering, particularly in Lebda's case. It's hard to see where Burke arrived at the need for someone of Lebda's ilk and price tag unless better offers were assumed to be incoming for Tomas Kaberle. But the decision made by coach Wilson yesterday, forgetting arguments about the off-season decisions and shifting to training camp and preseason, can be understood: [more…]
The Toronto Maple Leafs had a game to forget tonight.
This is not exactly the most enjoyable game to share my postgame thoughts, but here we go:
Perhaps the best part about Nazem Kadri's two-goal, three-point performance last night against the Ottawa Senators is that he can start the season with the Toronto Marlies with his head held high. Certainly, Leafs fans, management and Kadri alike will hope he can relay last night's performance on the wing into another strong showing against Detroit on Friday and make a case for a place in the big Leafs' top six for the October 7th date with the Habs. But should Kadri's play return to the form he exhibited in previous preseason showings - by no means terrible, but not as impressive as it will take - he can take solace and confidence in last night's achievements and start off on the right foot at the Ricoh. [more…]
The Toronto Maple Leafs held their on-ice portion of training camp today. Players have been split into three squads to accommodate the 63 players invited to camp.
Among the contingent of fans outside the ice surface at the MasterCard Centre for Hockey Excellence was a throng of media and of course, Leafs staff.
No Leafs fan wants to be reminded of that most hated of Finnish goaltenders, Vesa Toskala. He was ushered into the organization as the next great goalie that would surely be the one to finally right this sinking ship. As any fan will tell you, this has been a disaster. In the nature of looking back at previous Leafs from yesteryear, I'm going to show you just how bad Toskala truly was. All stats not specifically referenced are borrowed from BehindtheNet.ca.
We'll start by taking a look at Toskala's season in 09-10. Toskala ended his tenure with Toronto with a record of 7-12-3, appearing in 26 games. His save percentage was a ghastly .874 and his GAA was a monumental 3.66. You don't need to follow hockey closely at all to glance at these stats and understand why they are so bad. This was a far cry from his stats in 07-08, where he had a .904 save percentage and a 2.74 GAA. Even his rather subpar 08-09 season was better, when he had an .891 save percentage and a 3.26 GAA. Could the Leafs being in second last place in the league have something to do with his decreased stats?
Toronto Maple Leafs General Manager, Brian Burke should have uttered one phrase to explain the situation, one simple little phrase to envelope the reasoning for the Phil Kessel trade;
"Our picks in our vision of where we ended up are overvalued in accordance to the available crop of prospects."
But in Toronto, to admit that in what's deemed as a 'rebuild' would have been a PR disaster.
Despite popular opinion, he wasn't wrong.
The world is no longer flat, it's round .. like a full-cirle
One of the key questions surrounding the upcoming 2010-11 Maple Leafs season is whether they will be able to score enough to compete for a playoff spot in the Eastern Conference.
An optimist will point to the Leafs' record following the acquisitions of Dion Phaneuf and J.S. Giguere as evidence that the Maple Leafs can compete. The cynic will suggest that although the Leafs played well over the final third of the season following those moves, there just simply isn't enough proven offensive production to buoy hopes for post-season play.
A closer look at the Leafs performance over their past 26 games following the January 31st trades for Phaneuf and Giguere, in comparison to their first 56, might shed some light on whether or not the Leafs' need for more offense in order to compete is fact or fiction.
If leaked reports are to be believed the NHLPA is preparing to file a grievance pertaining to the NHL's rejection of the unprecedented 17 year, $102 million contract filed last week by the New Jersey Devils for Russian forward Ilya Kovalchuk. The report suggests that even if the Devils and Kovalchuk can agree on a restructured deal, the NHLPA may still decide to file a grievance in a preventative effort for future contracts.
The latter part is particularly significant for those who have been viewing the leagues rejection of the initial contract as an act of political posturing in the face of the PA's on-going power struggle and an attempt at drawing a line in the sand.