Analysis
One of the more interesting dynamics in hockey is the relationship between Goals For and Goals Against, and how that relationship correlates to a team's overall record.
Obviously, a team needs to score more than its opponent to win, but the question of exactly how the differential between goal-production and goal-prevention relates to a team's overall record -- and more importantly, whether it can be used as a predictive or projection-based tool -- requires a bit of mathematical analysis.
February's losses devastated the 2011-12 Toronto Maple Leafs! The NHL's most arrogant coach ever couldn't save the flailing squadron from amateur mistakes – and was fired for it! The softest forward corps in the league is totally un-truculent! Jim and Gus couldn't do their jobs if they went out pregame and found a 600-page guide entitled "How To Tend" sitting in goal!
This team is junk, top to bottom! Fire Burke! Rebuild the rebuild! This is a SimCity nuclear meltdown, hail on summer corn crops, "I can see Russia from my house"-sized DISASTER!
Hyperbole's way too easy, people. [more…]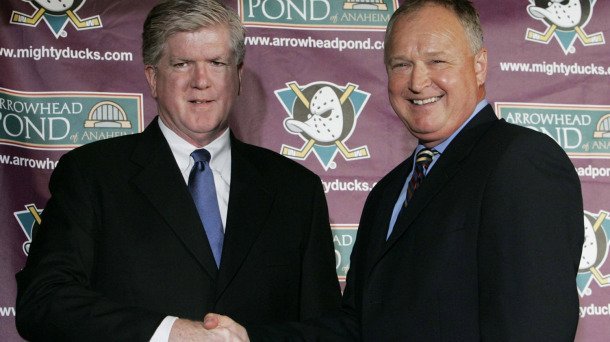 Last night, Brian Burke did what many said he never would by axing long time friend Ron Wilson, ending his coaching tenure after what was approaching four straight seasons of playoff-less hockey in Toronto.  Not surprising in the least given the recent run of results, but it's interesting to think back to the situation just a month ago. Back on February 1st, 99% of knowledgeable fans and pundits were figuring Wilson would finish out the 2011-12 season at a minimum. A eleven game stretch of dismal results (1-9-1) changed all that.
The cause of the slump and Wilson's role in it is tough to gauge. It seemed the goaltending went south, while the team continued to struggle defensively, and in the process the confidence of his young team disappeared and couldn't be recovered before the skid killed the season. The ability to get more out of less is what a good coach brings to the table, and Wilson seemed to have that for the first half of the season before rapidly losing it once the need came to adjust. Was the failure to adjust Wilson's own stubbornness or was he handcuffed by the limitations of the roster? To an extent a coach fired by his failing team is always the casualty of problems out of his control, and soon enough we'll begin to see to what extent that was true of Wilson. Either way, the need for change became too strong to ignore as the same old recurring problems and a fourth straight season out of the playoffs forced Burke into a decision he never wanted to make. [more…]
If you're like me, you're a big fan of the progress Brian Burke mustered in his first two and half seasons as Leafs GM. Starting out with Matt Stajan and Jason Blake on his first line, Luke Schenn pretty much the beginning and end of the club's prospect depth, and without tanking for a high draft position, Burke managed to add two elite pieces (Phil Kessel and Dion Phaneuf) and considerably increase organizational depth while still managing to make three first round picks in his three drafts in Toronto.
And if you're like me, you're disappointed in his club's lack of progress since the 2010-11 campaign ended on a high note. No reasonable fan saw the Leafs as contenders this season, but it was the expectation the Leafs would take another step forward in the path towards contention. As of late February, 2012, it's been a baby step at best. 62 games into the season, the Leafs are only three points ahead of their position on February 26, 2011 (62 vs. 65 points). Four points out of a playoff spot, seven out of second last, and 28th in the league in goals against. This was the year the Leafs were expected to be more consistent and to avoid their perennial season killing slump typically reserved for the first couple months of the season. The emphasis this season was to come out of the gate without digging themselves in a hole - which they did so promisingly - Â but as we're learning now, the type of 1-7-1 skid the Leafs are currently riding can derail your season no matter what month it transpires in. [more…]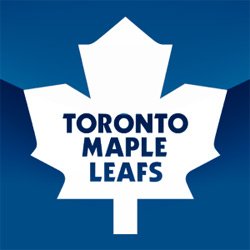 Last night, James Mirtle raised the topic of how the Leafs fared against teams currently in a playoff position, and after a quick bit of research I tweeted out a few stats in answer to the question. For those not on Twitter, or those who did not see it, I've posted the results in further detail here.
Predictably, the Leafs' record versus teams currently in a playoff position is rather poor. More troubling than their overall record against those teams, however, is the differential between goals for and against in those games. More after the jump.
The Rick Nash sweepstakes are on and speculation about what kind of return he'll merit is quickly spinning out of control. Â Bob McKenzie tried to dial back the enthusiasm a bit Tuesday night by suggesting that Howson may still wait on dealing his franchise winger until the draft or later in summer. Â Whether it happens that way or not, business has definitely picked up.
Many of McKenzie's media brethren were not so quick to douse the flames. Â Pierre Lebrun began the hysteria by suggesting that Howson will require four (yes that's right, four) top notch assets to justify moving Nash. Â From a Leafs point of view, he claimed the package would have to start with Jake Gardiner and Luke Schenn. Â Mark Spector of Sportsnet suggested that those four players might need to be James Reimer, Luke Schenn, Nazem Kadri and Joe Colborne.
Whoa. [more…]
Consensus among the insiders has it that we'll see a fairly low key 2012 trade deadline come and go this February 27th. With the number of buyers heavily outnumbering the sellers as of early February, the most entertaining part of trade day may well come in watching TSN's army of panelists struggle to produce eight hours of analysis on the Jaroslav Spacek and Hal Gill trades (and a lot of this).
As far as the Leafs are concerned, it doesn't appear their primary need will be met this deadline given the current market on top six forwards with size (not that a true "market" for this asset ever exists). Additionally, Burke's need to go on the offensive in trade negotiations has been greatly diminished by his team's results since the New Year, a 10-5-1 stretch during which his club has shown improvement and good chemistry. [more…]
The locking up of John Michael Liles for the next four seasons  further evidences Brian Burke's team building philosophy is moving towards speed and skill and away from size and toughness.
When Burke first arrived in Toronto he quickly moved to bring in Francois Beauchemin and Mike Komisarek to join Luke Schenn as a formidable, physical trio. Not even three years later and there's a clear group of three defensemen the Leafs are building on, but the theme is not physicality this time.
With Liles now in Toronto for the long haul, he joins, in my mind, Dion Phaneuf and Jake Gardiner as foreseeable locks on the blue line for years to come. [more…]
Much has already been said of the struggles of Grabovski, Kulemin and MacArthur this season when playing with each other, so I won't bore you further with another long diatribe. Instead we're going to take a look at what it is that stats can show us about areas that have led to these decreased levels of play. Of course, I had the concept of this article all done before they had that amazing game against the Islanders on Tuesday, so I sound a little like a crazy person but that's life.
As far as point production goes, only Grabovski is on a good pace. His 16 goals and 32 points puts him on an 82 game pace of 30 goals and 61 points. Kulemin is on an 82 game pace of 8 goals and 33 points while MacArthur is on a 27 goal, 46 point pace. This was easily the most productive line last season, so the drop off in production is quite surprising to many. [more…]
In what has been an incredibly positive season for the Maple Leafs thus far, it is Joffrey Lupul who stands out the most. Sure, Phil Kessel has been great, but with his skill set we all knew he would break out soon enough. With Lupul, the massive jump in production (1.07 PPG) has been the best surprise of the year. After a promising start to his career, back injuries took him down a notch with the ultimate result of being a salary dump in the Beauchemin trade. The important question to ask is whether this season is an aberration or if Joffrey Lupul has finally succeeded in living up to his potential.
Let's look at a few basic stats for Lupul, going all the way back to his 07/08 season with the Flyers: [more…]
On the Toronto Maple Leafs, no player has the combination of tenacity and skill that Mikhail Grabovski plays with each and every night.  First labeled as a peripheral playmaking center, Grabovski's game has evolved to the point where he's as competent finishing plays as he is setting them up, all while playing with zeal unmatched in the blue and white.  But moving forward is he what the Toronto Maple Leafs need to be a playoff team in the near future?
On pace for his 3rd 20 goal season since being acquired in 2008 from the Montreal Canadiens, Grabovski has been a human highlight reel on some pretty bad Toronto teams.  Last season he reached personal heights in goals, assists and points and was 1/3rd of the only reason to watch the Leafs during the 2010 – 2011 season.  Formerly viewed as a petulant, enigmatic 'me-first player', he's matured in hog town and has been rewarded with alternate captaincy.  He's become one of my favourite players.  If salary cap is any indicator of point production, he's been a veritable bargain making $2.9 million these past three years.  A lot to like about the guy. [more…]
A dozen thoughts, observations, or interesting stats for your Wednesday night:
1) Can Armstrong catch a break in Toronto? He played 79 and 82 game seasons in Atlanta in the two seasons prior to signing on with the Leafs, and had never missed more than 10 games in a season since entering the league. Since arriving in T.O., Armstrong has played in only 59 of 115 games as a Leaf.
Armstrong had only put up one point this season, never really having a chance to mesh into the flow of things. His near .5 point-per-game rate in 50 games last season was a tantalizing sample of what Army could bring to this team as a third line grinder, secondary scorer, and fan favourite wrapped in one. Suddenly you worry if he's ever going to get a chance to play that role consistently in Toronto. [more…]