Free Agency
The rights of Maxim Talbot were traded to the Maple Leafs. They have until noon july first to make a deal.
There you have it, from a legit source. Bob McKenzie is now reporting that Talbot has not been dealt to the Leafs, and that his agent is free to talk to numerous teams.
McKenzie adds:

OK, my turn for a correction. PIT granted permission for Talbot's rep to talk only to TOR for 48 hours commencing Sunday.
The two possibilities stemming from this most recent development is that the Leafs are going to take their chances in unrestricted free agency, or Burke didn't like the going rate and Talbot is out of the picture. Essentially, after all this, we know nothing.
We'll keep updating as more becomes available. In other news, there is some talk unsigned forward Tim Brent, who gained a lot of fans as the season progressed and seemed like a fit at fourth line center, will not be returning next season. Brent told TheRecord.com:
"As much as I would love for it to be Toronto, unfortunately, by the looks of it, it's not going to be,"
"To be honest, I haven't heard from them," Brent said.

"The disappointing thing is I gave everything I could to playing for the Maple Leafs."
It looks that way. And perhaps even ahead of time, as we're only a few days away from July 1st and free agency.
From Nick Kypreos at Sportsnet;
I hear #Leafs are working on trading for #Penguins Max Talbot rights prior to waiting July 1st when he becomes a UFA.
To which Darren Dreger at TSN responded;
Leafs talked earlier with Pens about Talbot's neg rights, but I'm told they're now out of the mix. Good player. Will make next team better
Which, to me, basically translates into the Leafs making a real effort to sign this guy on Friday. Perhaps they end up negotiating to land his rights before then, but if not you can still be sure Burke is looking to fill out a potential third line of Bozak, Armstrong and Talbot.
Back by popular demand is the MLHS Free Agency Contest. DLB is our defending champ after a 13-way hat draw revealed last year's winner. The [more…]
What a terrible title, no? I don't care, I'm going with it.
With the NHL free agency period finally arriving this coming Friday, the list of needs for the Maple Leafs isn't too extensive. But the routes available almost seem endless.
While we anxiously await Brian Burke's solution to the team's top line problem, it may be smart to explore some contingency plans. One of which is simply upgrading at the forward position in any way shape or form.
Something that Burke made clear upon his arrival in the hockey mecca, is that he likes to put forward a team formed with top six, bottom six group of players up front. What this basically translates into is a team with skill on the top two lines, and pugnacity (or whatever the hell Burke is talking about) on the bottom two lines.
Part 1 can be found here.
In the Hunt
Montreal Canadiens (10%)
What a dagger in the heart of Leafs Nation it would be if Brad Richards decided to sign with the slightly off-the-board selection Montreal Canadiens. When the Habs were eliminated from the playoffs this year, there was rumors and discussion about the possibility of the team buying out the contract Scott Gomez. His underwhelming play has dragged on for two seasons now, and while he had some heartfelt things to say about wanting to get back to a high standard on the ice, management may have already lost their patience. Whether Gomez is on the roster or not though, the Habs have the cap space to chase a big name like Brad Richards. They have among the fewest players in the league signed for next season, and some have speculated that it is because of the design of GM Pierre Gauthier. On the surface, the Habs appear closer to a championship than some of the other options out there. That said, the thought of Richards wearing the bleu, blanc et rouge is too painful to think about. Suffice to say there is a decent chance he lands there. [more…]
His free agent destination is a mystery wrapped in an enigma. Brad Richards has given so many clues for so many different teams, it is impossible to say with any certainty where he will end up. We can only rule out one team without any doubt, and that is his current club, the Dallas Stars. Joe Nieuwendyk has openly admitted the Stars will not be able to offer Brad a contract extension. He is definitely leaving the Lone Star State but what happens beyond that is anyone's guess.
Still, there is something to be said for an educated guess. Richards and his agent have done enough talking of late to lend support to some teams over others. They've talked about numerous factors which will play a role in the decision. Money, ownership and lifestyle have all been mentioned in the conversation. Using the quotes we have from Richards and his agent, media sources from around the league, a little common sense, and some personal speculation, the following are the teams with the best shot at landing the big prize on July 1st.
Clever title, eh? In all seriousness, it was refreshing to have something Leaf-related to discuss after weeks of playoff, suspensions and Winnipeg talk.
The Leafs made it official by signing James Reimer to a multi-year contract extension worth $1.8 million per season, not including bonuses. In half a season as a 22-year old rookie, Reimer posted outstanding numbers and showed signs of becoming the Leafs' legitimate number one goalie of the future. To be fair, that can't be determined by 37 games at the NHL level (the salary figure takes that into account), but the Leafs could be sitting on a potential steal for the next three seasons and at a $1.8 million  cap hit they bear pretty minimal risk should the unthinkable happen (i.e. Reimer's rookie season ends up being an anomaly).
With a .921, Reimer is tenth in save percentage among goalies who played thirty games or more last season. The nine goalies ahead of him ranged in salary from 2.8 million (Rinne) to 10 million (Luongo) and average $5.5 million/season. If Reimer posts a SV% in the neighbourhood of what he did last season, the Leafs are sitting on a veritable bargain at the most important position on the ice. The unshakable quality about Reimer's mental game combined with a grounded, grateful attitude certainly gives hope he won't fall victim to a sophomore slip. Reimer seems like an unlikely candidate to forget what got him here in the first place. [more…]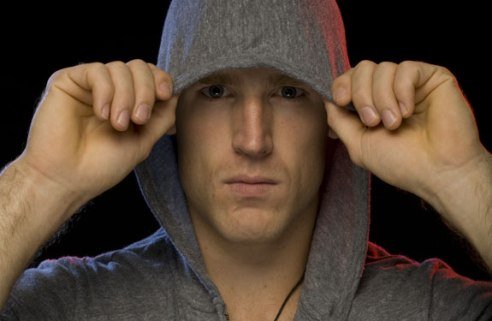 The Leafs need a first line center. Misconception or truth? Watching this team throughout the season I'd say it's need is right. But, if the golden goose in the form of Brad Richards lands in a city not named Toronto, how do we get that top end skill at center? Is there a free agent out there that could help this team without having that top end offensive skills?
Seemingly, Kessel always needed that first line center. I say seemingly because he preformed at his best playing with a legitimate No1 skilled passing center in Marc Savard. While that may be the case, what's also undoubtedly true is that Kessel is still a developing player, even more so when playing in Boston. A sniper like Kessel does indeed need a more skilled center than Bozak but I think that skill is more likely to come from the draft or inside the organization (Kadri, Colborne) than via this year's free agency. What I'm aiming for in this article is looking at a more balanced approach.
Call it patchwork, a desperation move, whatever you like. But there's a very real chance that over this summer, the Toronto Maple Leafs will not be able to acquire Brad Richards, Jeff Carter, Paul Stastny, Steve Stamkos, Zach Parise, or any other name people decide to throw out there in the next few weeks.
Of course they could nab one of the names above, who knows? But it's not far-fetched to think that Burke may have to employ a "Plan B" if he doesn't land a prized free agent or trade target.
All three have notched career highs in games played and points scored in 2010 - 2011, and all three are pending Unrestricted Free Agents in July.  Between the ages of 26 and 28 all three have had breakthrough years.  Yet they aren't looking to cash in on the open market.  They're fighting just to make the Leafs 2011 – 2012 roster.
They've had to earn every NHL pay cheque they've cashed, but who among Darryl Boyce, Tim Brent and Joey Crabb will be back next season in blue and white?
Though I'm quite aware of the upcoming contract negotiations between Brian Burke and recent overachiever Clarke MacArthur, I've yet to give it too much thought until now.
MacArthur is one of five of the team's restricted free agents, including Luke Schenn, Tyler Bozak, Carl Gunnarsson and James Reimer.
Usually when the conversation arose about his pending new deal I just passed it off with "Yeah, he'll get a raise like Kulemin's or something."
What was I thinking? Clearly I'm an idiot.
Any Leafs fan with a pulse knows that the number one priority for the summer of 2011 is to find a number one center. The team simply cannot afford to waste another year of Phil Kessel's talent by pairing him with inadequate and inexperienced pivots. In no way should that read as a shot at Tyler Bozak, who is a talented player with an above average hockey IQ. However, he is not ready to be the man, front stage center, for the most scrutinized team in the sport.
Naturally, a lot of attention has been drawn to the various options at center ice that might be pursued by manager Brian Burke. It could not be any clearer that the plan is to offer Brad Richards an enormous chunk of change to sign with the blue and white on July 1st. However, Burke is obviously already working on a backup plan as rumors of Jeff Carter and Paul Stastny are running rampant. Fans are right to be concerned with the acquisition of what will be such a huge piece of the puzzle, but the excitement has drawn attention away from the back end, where Burke has traditionally upgraded in each off-season. [more…]