Leafs News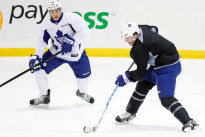 MapleLeafs.com will be live streaming the Leafs' practice at 2 p.m. this afternoon. [more…]
Five games against Montreal and Ottawa (3 at home vs. Montreal, 3 away vs. Ottawa), four against Boston and Buffalo, and three games against each of the other 10 inner-Conference, non-divisional opponents. [more…]
The NHLPA has ratified the new CBA, now the NHL and NHLPA will sign off on the pre-CBA document known as a Memorandum of Understanding. Two hours after the ink is dry on the MOU, player signings and trades can begin in preparation for the new season.
For the Leafs' part, they are expected to announce the signing of defenceman Cody Franson to a one-year deal for a shade over a $1 million: A cheap one-year re-up to bring the right-hander back from Sweden in time for camp and have him compete for the spot vacated by Luke Schenn. Failing Franson's ability to crack the lineup, this is still a win as the Leafs retain possession of a tradable asset. [more…]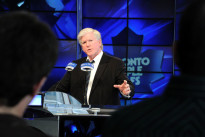 Watch the full press conference after the jump. [more…]
Brian Burke provided his first interview since his shock firing on Wednesday, speaking to, of course, Damien Cox of The Star.
There's nothing particularly notable or revealing about the interview besides Burke being a beacon of class and grace in the wake of, whether you think it's justified or not, an ugly and untimely move.
[more…]
The 14th General Manager in Leafs history Dave Nonis sits down with Bob McCown and Damien Cox on Prime Time Sports. Afterwards McCown, Cox, Brian Lawton and Mike Smith have an interesting conversation on the firing of Brian Burke.
[more…]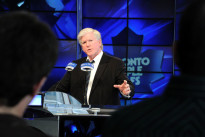 By Alec Brownscombe & Declan Kerin
Shocking, is the only way to put it.
No, this wasn't a move that was waiting in the wings. Last night, Dave Nonis and Brian Burke were taking in a Marlies game expecting to be the assistant GM and President and GM of the Toronto Maple Leafs, respectively, for the upcoming 2012-13 season. It came as a bombshell to absolutely everybody short of Tom Anselmi and some board members. If that's not raising red flags in your head already, it should be. [more…]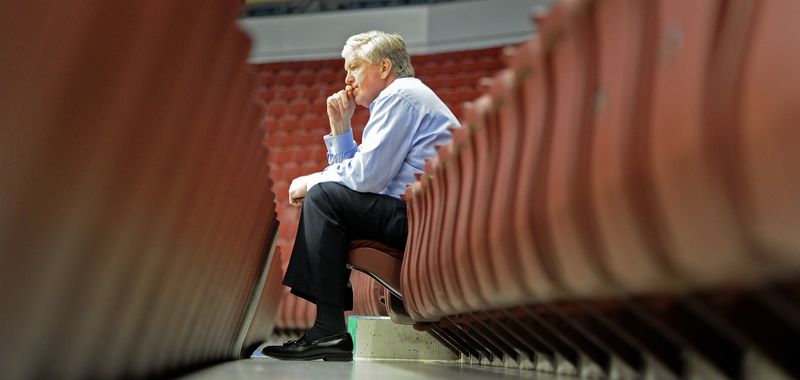 Brian Burke Fired as Leafs GM, kept on as advisor; Nonis promoted


Sources say no recent incident led to Burke's firing.New ownership did not like his "style".

— james duthie (@tsnjamesduthie) January 9, 2013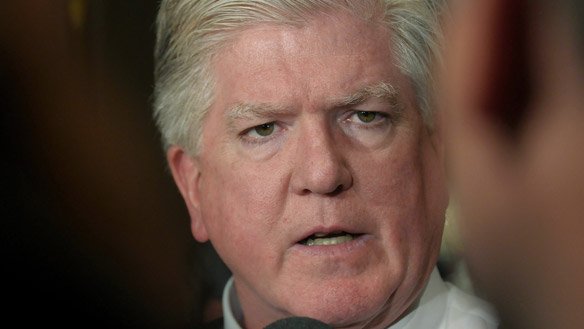 It's been too long since the last Brian Burke interview. [more…]
Here's a Leafs positive in this lockout - watching Mikhail Grabovski, Nikolai Kulemin and Leo Komarov play (on the same lines) and produce alongside the likes of Pavel Datsyuk, Evgeni Malkin, Alex Ovechkin and Nicklas Backstrom over in the KHL. Provided they don't end up seriously injured, it can only bode well for those three whenever Leafs hockey gets underway again. [more…]