Podcast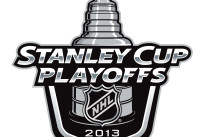 Good Evening Everyone! Earlier today Michael and Jon had the chance to join Michael (Vintage Leaf Memories) and Matteo (We Want a Cup) on their Leaf Matters Podcast to preview Round One of the Playoffs. [more…]
Alec joined Matteo and Michael on the Leaf Matters Podcast this afternoon. Topics covered include Miikka Kiprusoff and Leaf goaltending, Jake Gardiner and the Leafs defense, Randy Carlyle, playoff matchups and his favourite Leaf of all time. Take it in after the jump. [more…]
Mike Sullivan (@mickeysullz) and I sat down with lead singer and all-around fantastic guy, Matt Collyer of Ska/Punk legends, Planet Smashers.
We covered the Leafs (clearly), being a Leaf fan in Montreal and why he was emailing with Dion Phaneuf. It was a ton of fun and we hope ya'll enjoy it. [more…]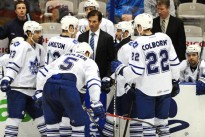 This week I had the pleasure of joining the Leaf Matters podcast.
A few MLHS writers have already been on, including Curt and Jon, so I guess it was naturally my turn.
I gave some thoughts on recent Leafs signing Josh Leivo, spoke a bit about the Marlies, coach Eakins, my favourite junior prospect other than Morgan Rielly, surprised many with my answer on who the Leafs' toughest player is, and more. [more…]
My cousin, Mike Sullivan (wicked guy, follow him on twitter @mickeysullz) and I have been talking about doing some interviews with bands for a while now and we have our first one up. We're proud to have Heavy Metal Gods "Sacrifice" as our first guests. [more…]