Post Game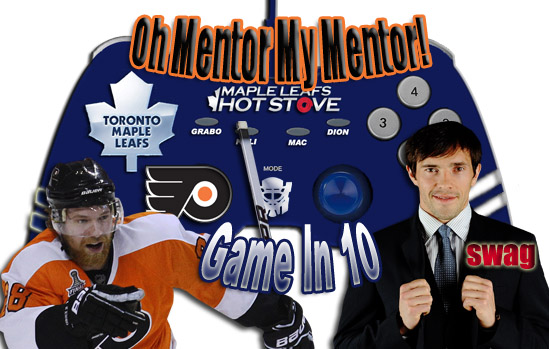 You can add a total failure to even compete with a debuting rookie goaltender in your net to the list of embarrassments this season, right next to the 5-0 loss to the Habs on Sundin night (the starting point of this nightmare finish) and the numerous other blowouts as of late. That's a combined 10-1 loss in their last two home games.
1. I love the Leafs, I'll probably never stop loving the Leafs. That said, for me to believe in a group of players, they have to show up. This group of players had a lot of chances to show up, they didn't. As a fan, I can deal with almost anything - just don't play without heart. Leafs Nation doesn't deserve you playing without heart. I love the Leafs, and believe in the Leafs rebuild, but I don't believe in this particular group. We're a young team, a developing team, but there are issues beyond that. Changes in personnel need to be made.
We have pieces but if those pieces have no one to learn from, no one to show them how to consistently perform in this league, you can't fault them for failing. Injuries aside, everything is pretty clear. Leafs being a bubble team, not a good enough team to make this year's playoffs, isn't news.
1 - The Leafs are 33-34-9 and this was another good effort against the first-placed Rangers to wrap up the season series at 2-1-1. This was also a back to back situation, which New York has thrived in and the Leafs have not. [more…]
With a number of the opponents surrounding the Leafs in lottery territory winning the last few nights, the two points will upset Tank Nation. A pretty good road win by an injury ridden Leaf group regardless, and for me it's never a bad thing to have a kid like Kadri come up and help your young and developing organization win a hockey game. [more…]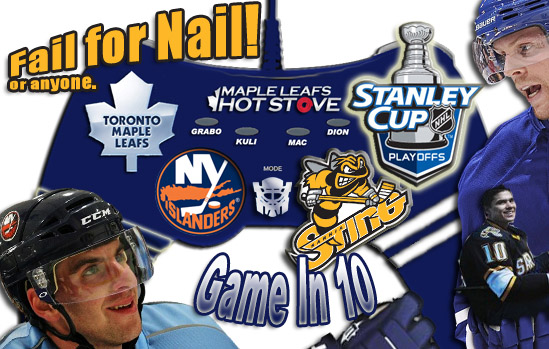 Boxscore | Ice  Time | Recap
This wasn't a chance to make things right, but rather, to provide some sliver of hope in the character aspect of our team's game. Or at least, something like that.
Technically speaking the Leafs entered this game with a chance of winning. Technically.  [more…]
The St. Patrick's Day Battle of Ontario. As is always the case in Ottawa, Leafs Nation was out in full force and the boys produced a Carlylelike effort (try saying it fast) to win it.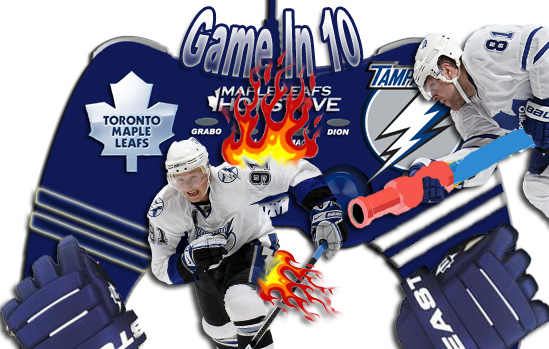 We might be the worst team in the NHL over the last 15 games but we still have Tampa Bay's number. Join us after the jump for the game in tank ten. [more…]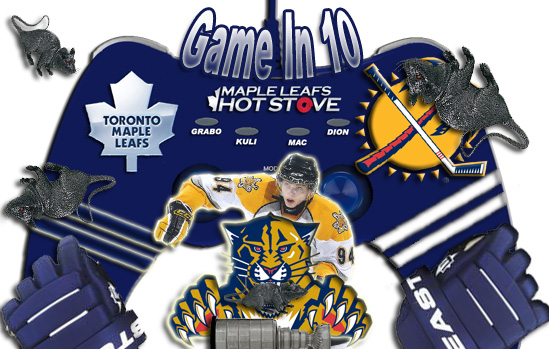 "This is like watching that movie The Fugitive, with the train wreck in slow motion. It just doesn't seem to stop!"
-Joe Bowen
Playoffs were already a stretch but in order to even have a shot at making the show, the Leafs needed a big win in DC. Here is how it went down.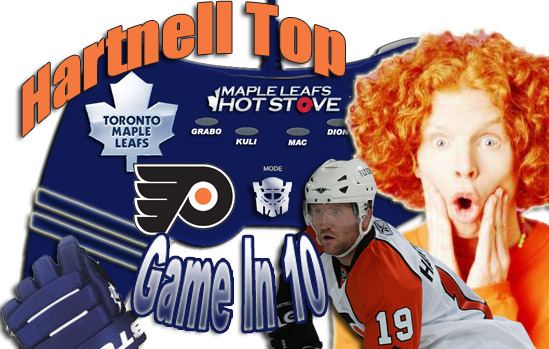 The Leafs played the Flyers in yet another must win game. With Washington winning earlier today, the pressure was on. Here is how the boys responded.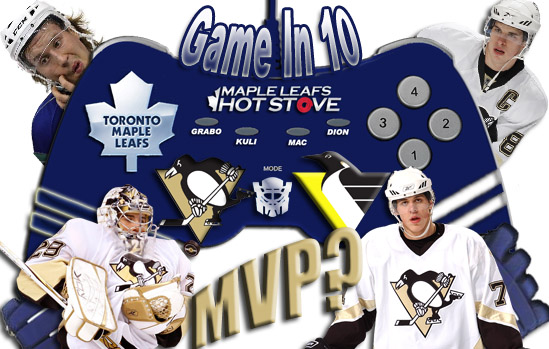 The fourth and final meeting between these two teams featured some good news and some really bad news. The good news is one for the entire hockey world to enjoy - Sidney Crosby has been cleared for contact and could return as soon as next week. The bad, is really bad for all of us Leaf fans. Joffrey Lupul will most likely miss the rest of the season with a separated shoulder. Carter Ashton made his Leafs debut. On to the points and probably, a considerably high draft pick.