2010–11 Toronto Maple Leafs season
The infamous Brian Burke "stamp" that has become his signature since his times in Hartford, Vancouver and Anaheim arrived in Toronto yesterday in the form of Phil Kessel and at the expense of the club's next two first round draft picks and this year's second round pick. Any time a general manager moves not one but two first round draft picks, it constitutes a major future-shaping decision and one that will ultimately play a major part in defining the legacy of his regime. Yesterday we were reaffirmed of one increasingly apparent fact about Brian Burke's rebuild - it's not your traditional model. We've seen over the course of the last three months - from June to September - Burke aggressively pursue all available avenues to try to position his club as a contender in the short and long term. Certainly, the 2009-10 campaign just got a whole lot more interesting.
[more…]
With under two weeks until the pre-season debuts, many fans of the Toronto Maple Leafs continue to ponder which players will make the cut come opening night against the Montreal Canadiens. Players like Jiri Tlusty, Tyler Bozak, Christian Hanson, Nazim Kadri and others will be competing for employment at the National Hockey League level. However, the rigors of the NHL regular season far exceeds that of the pre-season, and as a result many players have failed to maintain their newfound success.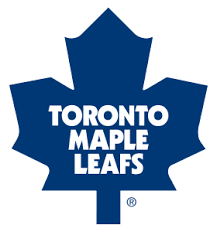 To date, it has been a rather busy offseason for the Toronto Maple Leafs, with a number of free agent signings, roster re-signings, a few trades and even some coaching changes.
The following is a chronological listing of Maple Leafs' transactions during the 2009 offseason.
Note: this list will continue to be updated with any further transactions made prior to the start of the 2009-10 regular season.

Picking up on the "defenseman for a forward" trade offer that Burke received the other day, ESPN's Al Cimaglia speculated on a possible fit with the Chicago Blackhawks. After accomodating the acquisition of Hossa and the significant raises to Versteeg, Bolland and Barker, the Hawks find themselves pressed right up against the cap and still requiring a tough, stay at home defender. With Burke having up to six NHL defensive defensemen on his roster right now, Cimaglia suggested the newly acquired Garnet Exelby as a possible fit since he's young, cheap and would fit the mold of what GM Dave Tallon is looking for to round out his defense core. [more…]
First, it was the failed courtship of a talented, young Farjestads star forward named Fabian Brunnstrom, who went on to post an impressive 17 goal rookie campaign for the Dallas Stars. Then Toronto went back to the Swedish club and relieved them of one of their top stay at home defenders, bringing over Jonas Frogren to add some much needed grit and toughness. Early into this summer, Brian Burke turned his attention to Farjestads' young goalie phenom, Jonas Gustavsson, in a highly publicized negotiation process. As if that wasn't enough, the Leafs are rumored to now be attempting to steal away Farjestad's captain, forward Rickard Wallin as well. Their rising young forward, top defensive defenseman, top young goaltender and now their captain. Something tells me their fans aren't too thrilled with the Leafs.
The Leafs goaltending issues at the NHL level have opened the door for some of their young goaltending prospects to strut their stuff and show everyone what they can do.
With Toskala resting a "sore groin" (that's probably code for .881 save percentage) and Joseph looking like he should have retired, we saw the much talked about Justin Pogge get his first NHL win on Monday night against Atlanta.
Drafted in the 5th round by the Canadiens in 2004, dealt for a 2nd round pick in the 2009 Entry Draft and 5th round selection Greg Pateryn in 2008. Have the Leafs made the biggest impact trade of the season?
[more…]