Andre Deveaux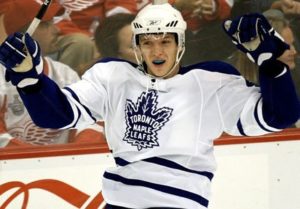 Now that the Leafs' most important pending free agent -- goaltender Jonas Gustavsson -- has been signed to a two-year contract extension, it is time to take a look at their remaining free agent players.
Notably, the list of expiring contracts includes pending RFAs Nikolai Kulemin, Christian Hanson and John Mitchell. Pending UFAs on the Leafs' roster include Wayne Primeau, Rickard Wallin, Jamie Lundmark, Garnet Exelby and Mike Van Ryn.
Random talking points on a variety of topics including Giguere's shutout streak, a refreshing new attitude, the Schenn/Phaneuf connection, pending UFAs and more.
Sunday: Stalberg called up, skating on the fourth line today with Primeau and Orr. I'd like to see Stalberg get more of a shot in [more…]
Per the Globe and Mail: "The lineup for the Leafs' first preseason game against the Boston Bruins at the Air Canada Centre on Wednesday will contain plenty of youngsters like Nazem Kadri, Tyler Bozak, Phil Oreskovic, Jay Rosehill, Andre Deveaux as well as veterans Colton Orr, Wayne Primeau and Jason Allison, who is trying to make a comeback. Look for Allison to centre a line with Jiri Tlusty and Nikolai Kulemin on the wings. Joey MacDonald will play half of the game in goal."
[more…]
The big news of the day, which turns out to be nothing, really, was the absence of Jonas Gustavsson from practice. Ron Wilson addressed the situation, talked about the goaltending situation, Matt Stajan and hinted on lineup additions for tomorrow in the final day of training camp.
The Maple Leafs began on-ice workouts today at their new practice facility, the Mastercard Centre for Hockey Excellence.
I've been given credentials and was on site for the first day and will be attending all three days of on ice practice.
The following are a series of notes from Day 1 …
The Toronto Maple Leafs will enter the 2009-10 season with 11 pending unrestricted free agents, and eight restricted free agents.
Among the group of UFA's: Alexei Ponikarovsky, Lee Stempniak, Matt Stajan, Wayne Primeau, Jamal Mayers, Ben Ondrus, Mike Van Ryn, Jonas Frogren, Garnet Exelby, Joey Macdonald and Vesa Toskala.
Among the group of RFA's: Nikolai Kulemin, John Mitchell, Christian Hanson, Jiri Tlusty, Andre Deveaux, Ian White, Phil Oreskovic and Jonas Gustavsson.
What does this mean for the Leafs? Potentially, it could result in a playoff-berth for the Buds, who haven't made the big dance since the 2003-04 season. If some of the Leafs' core players take advantage of their contract years, thus playing beyond their established level, making the playoffs can be a distinct possibility.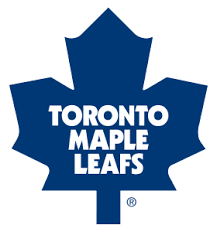 To date, it has been a rather busy offseason for the Toronto Maple Leafs, with a number of free agent signings, roster re-signings, a few trades and even some coaching changes.
The following is a chronological listing of Maple Leafs' transactions during the 2009 offseason.
Note: this list will continue to be updated with any further transactions made prior to the start of the 2009-10 regular season.

Over the course of the offseason, the Maple Leafs have made several moves to ensure the focus they have placed on grit, heart, and tenacious play at the NHL level will extend to the AHL Marlies as well.
The team has re-signed Marlies' stalwarts Darryl Boyce, Andre Deveaux, Alex Foster, and team captain Ben Ondrus, as well as rugged waiver acquisition (and recent Memorial Cup winner) Richard Greenop, and free agents Jay Rosehill and Tim Brent.    All are hopeful that solid play at the AHL level will result in NHL opportunities during the course of the season.
Brian Burke has been keeping himself relatively busy since returning from his fishing trip.  While they have been all minor league signings, he has locked up three Marlies, securing depth for both our farm team and the big club.
-Alex Foster received a one year, two-way deal at the league minimum of 500 000.
-Andre Deveaux received a similar one year, two-way deal, also at 500 000.
-Darryl Boyce received a two year, two-way deal that averages out to roughly 525 000 per year.
(I apologize for the title, I like the lame ones, what can I say?)
July 1st and onward should be marked with an abundance of quality signings, but I'm hoping the Toronto Maple Leafs invest in a minor signing that could pay major dividends. Colton Orr is the perfect enforcer for the Leafs, let's bring him to Toronto, Brian Burke!