Ben Scrivens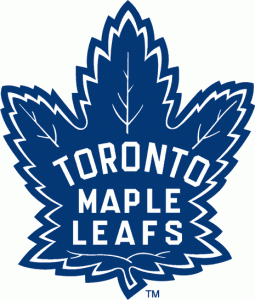 The Toronto Maple Leafs 2010 rookie tournament is coming to London, Ontario and Maple Leafs Hot Stove is pleased to announce that we will have exclusive, unprecedented coverage of the event!
Just confirmed earlier tonight, I will be in attendance at the John Labatt Centre for the duration of the tournament, providing up to date news from the rookie tournament for the Toronto Maple Leafs, as well as the other competing teams (Pittsburgh, Ottawa, and Chicago.)
As part of our exclusive coverage, I am pleased to announce that we will have game day previews, game day recaps, live blogs, live tweeting, as well as exclusive interviews with some of the Leafs biggest rookies and prospects. [more…]
Leafs Preseason Synopsis Part 1Â  - Defense and Goaltending
By: Michael Cuttell
With free agency cooling off and countless free-agent and team roster questions floating around, it's time for Leafs fans to look at what they have, what they can afford to lose , what they need, and what they can realistically get to fill those needs. This is a step by step speculative analysis of those questions. [more…]
After stockpiling up on picks during the past couple drafts as well as cornering the European and college free agent markets, the Maple Leafs' farm system is beginning to reap the rewards of unprecedented depth and talent. In the first installment of our MLHS "Prospect Season in Review" series, I'll be taking a look at three of the team's top prospects: Kenny Ryan, James Reimer, and Joel Champagne. [more…]
Administrative note: Can't believe we missed this, but I never activated the registration component of the new MLHS. My sincere apologies to anyone who has attempted to register since the relaunch. You can now do so here. This is also a call out to all of you lurkers to register and get in on the discussion... now that you are physically able to.
For those who are interested, the good folks at capgeek.com have listed contract details for newest Leafs Ben Scrivens and Jussi Rynnas. Details are posted after the jump. [more…]
The Leafs continued their offseason stockpiling of goaltenders today, announcing that they have signed College free agent Ben Scrivens to a one year contract.
Scrivens compiled an impressive 21-9-4 record with Cornell last year, with a .934 save percentage. Â He was also a top ten Hobey Baker finalist.
According to TSN, It is expected that Scrivens will challenge for playing time on the Toronto Marlies.
More after the jump.
[more…]
Brian Burke has picked up yet another wallet. According to a Finnish report, the Toronto Maple Leafs have agreed to terms on a two year deal with Finnish free agent goaltender Jussi Rynnäs. Jussi is still just 22 years of age, and is coming off a stellar year in the Finnish SM-Liiga in which he posted a 2.50 GAA and a 0.929 SV%. Rynnäs is still at least a couple years away from being NHL-ready, and will start next season splitting time with James Reimer for the Toronto Marlies. Jussi was arguably this year's most coveted free agent goaltender, along with NCAA netminder Ben Scrivens, whom the Leafs had also been linked to over the past couple weeks.