Bob Gainey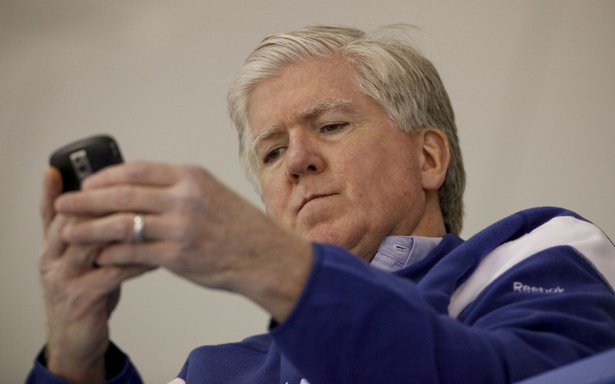 From USA Today - 3/1/2007:
Anaheim Ducks general manager Brian Burke has always been among the NHL's most colorful wheeler dealers. In 2005-06, he overhauled his [more…]
The Montreal Canadiens have acquired center Scott Gomez, Tom Pyatt, and Mike Busto from the New York Rangers in exchange for Chris Higgins, Doug Janik, Ryan McDonagh and Pavel Valentenko.
Also, reports out of Sweden suggest the Sedin Twins have each signed a 6 year $6M dollar/season contract. It was announced on CBC Radio and discussed on TSN but is considered to be a false report at this time. The Canucks offered them one last offer before going into free agency tomorrow, the Sedins (to the public knowledge) have yet to accept or decline the offer.
[more…]
Part 3: 20 Years of Maple Misery
From Gord Stellick to Cliff Fletcher Version 2.0
It's been over 40 years since the Leafs won the cup and while others make fun of the fans for continuing to cheer, here is an overview of why you shouldn't make fun, but feel bad for them…
[more…]
According to TSN, the Montreal Canadiens have made the first move of the much anticipated trade deadline frenzy. Bob Gainey has acquired defenseman Mathieu Schneider from the Atlanta Trashers in exchange for 2nd and 3rd round picks.
Update: TSN is now reporting that the 2nd round pick is in 2009, while the 3rd round pick is in 2010. There is also a conditional pick heading back Montreal's way. [more…]