Boston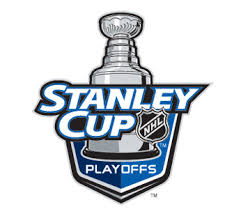 For a full team-by-team breakdown of all playoffs clubs, sure bets and sleeper picks for your playoff pools, visit the McKeen's Playoff Preview where the factors below have been outlined and pointed out in a team-by-team write up.
[more…]
Christian Hanson's getting ready to make his NHL debut tonight against the Philadelphia Flyers. Tyler Bozak is pretty much signed, sealed and delivered. But according to multiple news outlets, Brian Burke's just getting warmed up. Next on his list: Boston University's Matt Gilroy and Northeastern University's Brad Thiessen. [more…]
Courtesy of Sportsnet:
"The Toronto Maple Leafs have won the race to sign highly-touted free agent forward Tyler Bozak from the University of Denver Pioneers, sources tell Sportsnet. A strong two-way centre, Bozak has been generating league-wide interest since his freshman year with as many as 25 NHL teams trying to get his name on a contract." [more…]
JIMMY HAYES (# 10) – RW
Player Facts
Birthdate: November 21, 1989
Stargazing: Scorpio
Hometown: Dorchester, Massachusetts
Size: 6-5, 210 lbs (team listing)
Shoots: Right
It appears Curtis Joseph, who let in four goals on nine shots last night, is not the second coming of Christ. Justin Pogge, who replaced Joseph mid-way through the second period, made 14 saves, allowing one goal in the 23 minutes and 30 seconds he played.
You what that means? It's Pogge time against the Boston Bruins tonight! If Pogge can hold the fort, he'll likely get the nod against the Philadelphia Flyers on Wednesday – which will mark the final game of Martin Gerber's three-game suspension.
Brian Burke:
On the implications of the Leafs' recent turnaround:
"I'm proud of the guys, they're working their butts off and that's important for a lot of reasons; a lot of what we're trying to build here and reward our fans and our season ticket holders. They're important wins, and I know people are saying we're messing up our draft choice but we'll happily accept that; we'll take that trade off any time. If I could make a deal - I said this last week, and I'll say it again today - if I could make a deal today that would put us in the playoffs, I would do it, as long as it was consistent with our long-term strategy. Those type of deals right now are not being presented, so I don't think it's going to change our approach."
The current behind the scene situation on the Tomas Kaberle - Boston Bruins negotiations is intense, according to a solid source. It looks as though Burke's playing poker here and waiting to see if Peter Chiarelli will call his bluff or up the ante.  The Pronger to Boston rumours remain a distinct possibility but it's said that the Kaberle to Bruins negotiations are on higher heat.
[more…]
Turns out, there's speculation that the trade between Anaheim and Pittsburgh was an inadvertent 3 way trade with the Maple Leafs. That's right, that big Ryan Whitney trade was for the bigger picture.
[more…]
With the rebuild process in full effect, the Toronto Maple Leafs are exhausting every single possibility when it comes to bringing quality young players into their system. Dave Nonis, senior VP of hockey operations for the Leafs,  was just on the Bill Watters show earlier this hour and discussed a number of topics pertaining to the Leafs, including the team's approach to handling its NCAA prospects as well as possible interest in some of the prized college free agents. [more…]
As the Trade Deadline approaches, speculation will continue to grow over which Maple Leaf players may be moving on to new NHL destinations.
The following is my own personal estimation of the likelihood of regular roster players actually getting dealt, based upon contract status, playoff/stretch drive impact potential, comments from players/coaches/management, and of course the metaphorical smoke & fire (the amount of repetition in the rumour mills).   To quote the great Chazz Palminteri, "a rumour's not a rumour that doesn't die".
1967.
It is a number that all Leafs fans hold in such high regard. Â It means so much to so many.

With the trade deadline just weeks away, here are a few rumors that are doing more than just making the rounds.