Brad Boyes
The Toronto Maple Leafs visit the St. Louis Blues tonight, in the Leafs' final game prior to the NHL's Olympic break.
The Leafs are coming off a narrow loss to the West-leading San Jose Sharks, a game which left the team with much to feel good about. Â Tonight, the team will look to resolve their road woes and enter the break on a high note, by capitalizing on what has been an inconsistent and underachieving Blues squad.
Since taking over the reigns of the Toronto Maple Leafs, Brian Burke identified several glaring weaknesses in his team.  In several press conferences, he clearly and succinctly described these weaknesses and his intention and plans to amend his product.  Being one of the more active General Managers, commencing with the NCAA free agent period right through til today, Mr Burke has lived up to the expectations most Leaf fans would have.  Commencing with the signings of Tyler Bozak and Christian Hanson, followed up with deadline trades to acquire draft picks, drafting London Knights sensation Nazim Kadri, signing key UFA's specifically addressing his teams needs and the signing of top European goalie Jonas Gustuvvson led to renewed optimism amongst Leaf supporters - not of an imminent Stanley Cup victory, but, rather of a renewed direction and focus, once again bringing hope of a contending Leafs team being iced in the not too distant future.
Part 3: 20 Years of Maple Misery
From Gord Stellick to Cliff Fletcher Version 2.0
It's been over 40 years since the Leafs won the cup and while others make fun of the fans for continuing to cheer, here is an overview of why you shouldn't make fun, but feel bad for them…
[more…]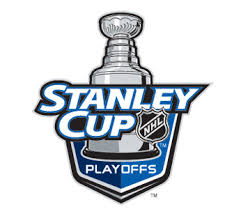 Western Conference:
San Jose Sharks (1) vs Anaheim Ducks (8)
Preseason odds: Sharks 10/1 Ducks 12/1
Last 10: Sharks 5-4-1, Ducks 7-2-1
Season Series: Sharks win 4-2-0
When was the last time the Toronto Maple Leafs produced a bonafide star calibre forward through their development system? Sadly, the only one in recent memory, Brad Boyes, doesn't even play for the Leafs, but rather for the St. Louis Blues (where Toronto 1st rounders go as they mature). [more…]
First of all, I know what you're thinking, and we're thinking it too; the "torch" for the upcoming Winter Games looks retarded. Anyways, it comes as no surprise as yet another team tries out their backup goaltender against the Leafs this season. Last year, by the end of January, the Leafs played 23 games against backup goaltenders in which they were 4-17-2. This year, same story, different team. Toskala looked to rebound back to his great 40 minutes in the Panthers game, but instead showed up as the guy who played the last 20 minutes and let in 3 goals in less than 10 minutes.
[more…]
Three games into the season and the Toronto Maple Leafs have already embarked on an up and down ride.