Brad Stuart
Brett Lebda has barely registered on the radar for Leafs fans and with good reason. This offseason is yet again centered solely on Tomas Kaberle, while Lebda toils away on the bottom pairing in many fans' minds. Expectations are understandably low for Lebda, so it now becomes important to gauge proper expectations. All stats not specifically referenced are found on BehindtheNet.ca.
Lebda primarily played with two people in 2009-10. Those players are Jonathan Ericsson and Brad Stuart (courtesy of DobberHockey.com). Lebda registered the fewest points in the trio at 8, with Ericsson amassing 13 and Stuart putting up 20. Lebda's -2 rating is by no means a good stat to have, but it is significantly better than Stuart's -12 and Ericsson's -15. So in looking at these basic stats, we find that Lebda is average defensively and sub-par offensively. However, do advanced statistics shed any more light on his overall play? Let's find out. [more…]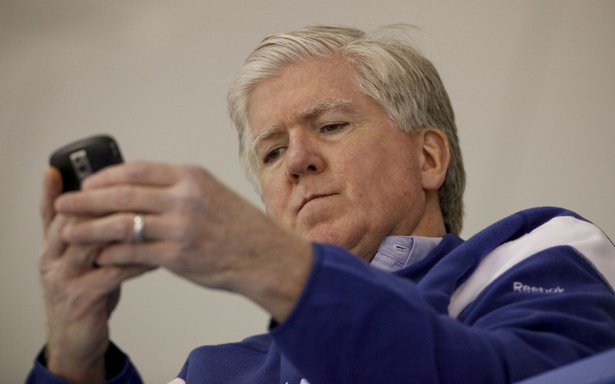 From USA Today - 3/1/2007:
Anaheim Ducks general manager Brian Burke has always been among the NHL's most colorful wheeler dealers. In 2005-06, he overhauled his [more…]
In the end, perhaps the player to best describe the trades is ... Wayne Primeau?
After all, the former Flame has been through this before.
[more…]
By now, I'm sure many of you have seen ESPN's report of a significant offer by the Maple Leafs for Phil Kessel: two 1st round picks and a 2nd round pick. The general reflex reaction that we've been conditioned to by the Toronto media the last few seasons is to avoid moving 1st round selections by any means necessary. The thought of moving two such commodities is beyond horrifying. I've seen the name Taylor Hall used as the backbone of many an argument over the last few days, often associated with the "chance" of landing said player. If we're gonna turn this into a game of chance, let's at least get all the cards on the table. [more…]