Burke & Co.
Maple Leafs' GM Brian Burke, per the Toronto Star:
"We intend to be pushing the cap every year. We want to spend the money intelligently. We're Big Blue, we're going to spend to the cap."
Now, your initial reaction to that is probably one of surprise, given Burke's previous statements about a potential cap decline.    Does that mean his statement today runs counter to the theory of a rebuilding effort?     Not at all.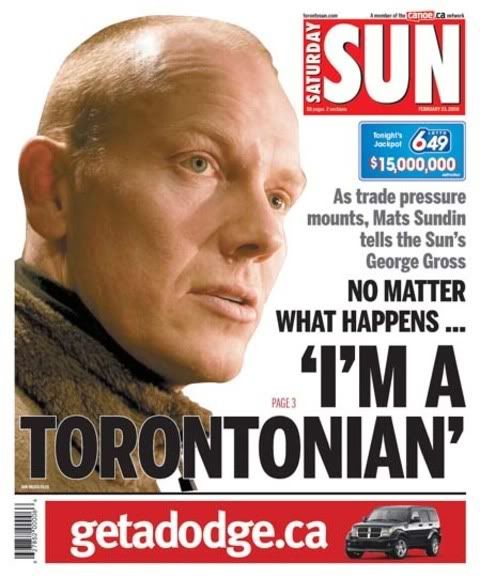 Mats Sundin's season with the Vancouver Canucks, his chase for the 2009 Stanley Cup that brought him out of pseudo-retirement, and possibly his NHL career, ended tonight with the Canucks' elimination from the playoffs at the hands of the young Chicago Blackhawks.
And now the "future of Sundin" questions, and subsequent "will-he-or-won't-he" Favrian (or is it Favresque?) soap opera will surely begin anew.