Calgary Flames
Sportsnet is reporting that Miikka Kiprusoff will not move from Calgary and will likely retire at season's end. [more…]
The first to break the Jarome Iginla to Boston trade, Aaron Ward is now reporting the Leafs have been given permission by Calgary to talk to Miikka Kiprusoff's representatives about changing his stance on not reporting to a new team in order to come to Toronto.
After what feels like an eternity of Roberto Luongo being linked to the Leafs, it's almost strange to hear a different goalies name linked to Toronto via trade.
But here we are, as Miikka Kiprusoff is now being connected perilously close to the Leafs. [more…]
After doing a great job of gathering up points over the past couple of weeks and pushing themselves well in to the playoff picture, it wouldn't be a big surprise to see the Leafs hold off on any trades going in to the deadline this Wednesday. But despite the amount of success the team has enjoyed this season, there are some glaring weak areas that could be addressed, and players may become available that could help Nonis bring this club to a higher level.
We've seen the Calgary Flames finally give in to a rebuild in the past week with the departure of Jarome Iginla, and the Buffalo Sabres have been known to be in fire sale mode for a little while now. As Wednesday approaches, other teams will have to make a decision on which direction they're headed, and potentially start putting bodies on planes as well. [more…]
News broke last evening that Corey Perry had signed an 8 year deal totalling 69 million dollars to stay with the Anaheim Ducks and his newly signed centerman (also of 8 years), Ryan Getzlaf. [more…]
Toronto Maple Leafs General Manager, Brian Burke should have uttered one phrase to explain the situation, one simple little phrase to envelope the reasoning for the Phil Kessel trade;
"Our picks in our vision of where we ended up are overvalued in accordance to the available crop of prospects."
But in Toronto, to admit that in what's deemed as a 'rebuild' would have been a PR disaster.
Despite popular opinion, he wasn't wrong.
The world is no longer flat, it's round .. like a full-cirle
In part two of his 12 burning questions series, Derek Harmsworth looks at the Leafs goaltending of the past, and whether this year's tandem can provide them with healthy, consistent efforts.
The NHL goaltender.
It has been said that there is no more important position in all of pro sports. Â And if you believe that, it's quite easy to see why the Toronto Maple Leafs haven't had much regular season success in the post lockout NHL, and why the post season has eluded them. [more…]
According to CBC Sports, the San Jose Sharks are on the verge of signing free agent grinder Jamal Mayers. The Sharks announced on their website their plans for the veteran forward. "Jamal is a fast, physical, team-first player who brings the ingredients we were looking for to this role," said Sharks general manager Doug Wilson. "He is an extremely fit athlete who can kill penalties and we think he will mesh well with our group of forwards."
[more…]
Next up: Fredrik Sjostrom, profiled by SkinnyFish:
The Summary: Brought over from the Calgary Flames alongside Dion Phaneuf, Shoe Storm was initially overlooked in that deal as [more…]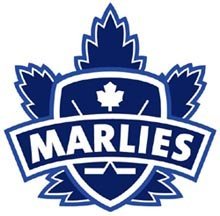 Yesterday was a big day in Leafs Nation. Â And I think I speak for all fans when I say it's about time. Â While two teams are currently battling for the opportunity to lift Lord Stanley's Cup, the Toronto Maple Leafs have been forced to sit on the sidelines and watch, bide their time with the other half of the league who wasn't fortunate enough to make into the NHL's playoffs.
And while they have kept themselves busy, and Brian Burke has shown a penchant for rarely letting his team slip into the background, a lot of hype has been leading toward this time of year.
Even without a first-or second-round draft pick, the Toronto Maple Leafs are still making plenty of waves, and it appears Burke is fit to make an impression at the draft, whether he is selecting or not.
Which, although he would never admit it, would be the perfect way to steal the spotlight back from the doom and gloom position of Boston using the Leafs pick to select a potential franchise cornerstone.
Tomas Kaberle, long been rumoured to be on his way out of Toronto, may be inching closer and closer with each passing day. Â As the calendar flipped to June yesterday, and now with the entry draft and free agency now firmly in sight on the horizon, it appears Kaberle's time with the Toronto Maple Leafs is now being measured in days. [more…]
The year was 2005. Â George W. Bush was still in office (yes, somehow Americans voted for him, twice), Hurricane Katrina was doing catastrophic damage to New Orleans, and the vatican was naming a new pope after the passing of John Paul II.
In the sports world, the New England Patrios would win yet another Super Bowl, this time against the Eagles, the Washington Nationals would begin operation as Major League Baseball's newest team, Danica Patrick became the first woman to lead a lap at the Indy 500, and the Chicago White Sox ended a lengthy championship drought, winning the world series in four straight over the Houston Astros.
Oh, and there was this one other thing too. Â NO HOCKEY.
Embattled in a bitter labour dispute, the NHL shut down operations for an entire year in search of cost certainty, something they would eventually get, although the opinion on whether the design is flawed or not is still out to be deliberated.
For fans of the NHL, the June 2005 entry draft was more than just a weekend in June in which young players would be drafted, making their way into the beginning of their National Hockey League careers. Â It was a new beginning for the world of the NHL. Â A new season was about to kick off in earnest.
As teams that are lucky enough to still be alive in the NHL postseason get ready for what should be a fantastic round two, teams on the outside looking in have already began the process of looking towards next year. Â The Toronto Maple Leafs are among the latter, having already been busy shoring up their goaltending depth in the past few weeks with the signings of Jussi Rynnas and Ben Scrivens.
The Leafs aren't the only team already looking to next year, and they seem directly related to another team that is doing the same.
[more…]