candidate
Lost amidst all the drama of today's Tomas Kaberle situation is the game between the Buffalo Sabres and Toronto Maple Leafs tonight at the ACC (7pm, TSN).
Coming off a 3-2 loss to the Atlanta Thrashers, the Leafs will look to reverse their fortunes with a better defensive performance against their rivals, who lead the Northeast division.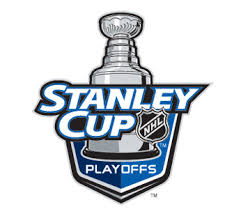 Western Conference:
San Jose Sharks (1) vs Anaheim Ducks (8)
Preseason odds: Sharks 10/1 Ducks 12/1
Last 10: Sharks 5-4-1, Ducks 7-2-1
Season Series: Sharks win 4-2-0
I know, you're worried about value for Vesa Toskala and Tomas Kaberle. Well, don't. Their recent performance(s) are killing their market value, right?
No. Market forces and low-ball offers may hinder dealing them now, but as the trade deadline approaches, true value is more likely for the Buds. And that's good, because both players are underperforming.
Being in full evaluation/negotiation mode in fantasy leagues, posturing for position and propping up a sagging roster, it got me to thinking about reality-based trade evaluation, and how appraisals are distorted by current production .. or lack thereof.