Clayton Hansler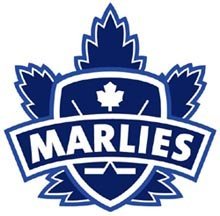 Yesterday was a big day in Leafs Nation. Â And I think I speak for all fans when I say it's about time. Â While two teams are currently battling for the opportunity to lift Lord Stanley's Cup, the Toronto Maple Leafs have been forced to sit on the sidelines and watch, bide their time with the other half of the league who wasn't fortunate enough to make into the NHL's playoffs.
And while they have kept themselves busy, and Brian Burke has shown a penchant for rarely letting his team slip into the background, a lot of hype has been leading toward this time of year.
Even without a first-or second-round draft pick, the Toronto Maple Leafs are still making plenty of waves, and it appears Burke is fit to make an impression at the draft, whether he is selecting or not.
Which, although he would never admit it, would be the perfect way to steal the spotlight back from the doom and gloom position of Boston using the Leafs pick to select a potential franchise cornerstone.
Tomas Kaberle, long been rumoured to be on his way out of Toronto, may be inching closer and closer with each passing day. Â As the calendar flipped to June yesterday, and now with the entry draft and free agency now firmly in sight on the horizon, it appears Kaberle's time with the Toronto Maple Leafs is now being measured in days. [more…]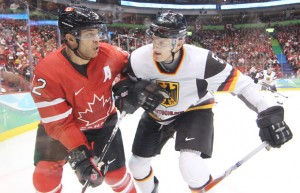 According to our own Clayton Hansler, the Maple Leafs have signed defensive prospect Korbinian Holzer to a 2 year, entry level contract worth $595,000 a season. For those wondering why it wasn't a standard 3Â  year ELC, Holzer turned 22 in February, thus making him only eligible to receive a 2 year ELC. It's been speculated for days that this would happen shortly after the World Hockey Championships, and now it's official. [more…]
Alec's Note: Please welcome Marlies writer Clayton Hansler, the newest member of the MLHS blogging team. Clayton has contributed freelance work to Leafs TV and is in regular contact with the Marlies club and personnel. We're excited to have him. Welcome, Clatyon!
The Ducks play spoiler to the blue and white... kind of. As the Marlies head down the stretch and zero in on the number four spot in the North West, Anaheim pulls a key contributor up to the big club. As if it's not already hard enough watching talent on the baby buds knowing they'll never develop into a Leaf.