Corey Hirsch
Since joining the Toronto Maple Leafs, Brian Burke has worked feverishly to distance the club from the atmosphere of mediocrity which pervaded during the years of mismanagement that came before.
While upgrading the playing staff and reducing the age demographic of the locker room are the two most apparent hallmarks Burke has placed upon the Leafs, his backstage upgrading of the administrative, coaching, scouting and medical departments have the potential to leave considerably longer legacies.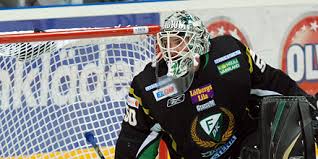 According to Swedish sports newspaper Aftonbladet, the Maple Leafs are frontrunners for the services of Farjestads goaltender Jonas Gustavsson as the 24-year-old sets his sights on crossing the pond for the '09/'10 season.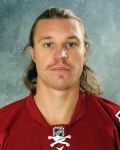 JUSTIN POGGE (# 29) – G
Player Facts
Birthdate: April 22, 1986
Stargazing: Taurus
Hometown: Fort McMurray, Alberta
With Cliff Fletcher sticking around for the upcoming season, the Maple Leafs have gone forward in hiring new staff since the start of the off-season. It seems the philosophy among many franchises around the league is to create positions to fill with excellent hockey minds in order to improve their own hockey growth and knowledge above the ice surface. Maple Leafs Sports and Entertainment has finally joined in on that idea by adding Al Coates as the Director of Player Personnel, Jeff Jackson as the assistant GM and Director of Hockey Operations in 2006 who focuses primarily on collective bargaining duties and contract negotiations, and an overhaul of the coaching staff other than Keith Acton, who has found a way to stay within the organization after stints under head coaches Paul Maurice and Pat Quinn.