Czech Republic
In part eight of his 12 burning questions series, Derek Harmsworth takes a look at the past year that has been for Tomas Kaberle, and whether he can put it all behind him and play at the top of his game.
Yes, I know. Â Yet another article dissecting the recent events that have surrounded Tomas Kaberle. Â I will pause briefly and let everyone get out that large groan now.
There, now that's out of the way.
Easily the longest serving member of the Toronto Maple Leafs on this current incarnation of the team, Tomas Kaberle has more or less seen it all in Toronto. Â Over the past eight years he has seen highs and lows, heroes and heartbreak, and has been entrenched as a constant on the Leafs blueline. [more…]
Dave Nonis on his new two-year contract extension with Toronto:
"I'm very lucky. I have more to say about our team than some GMs do," said Nonis of his unique position as Brian Burke's right hand man. "It's not a job that's comparable with other positions around the league."
"If you look at our roster now and compare it to 16 months ago, it's not only different, it's younger and better," he said. "But we've still got lots of work to do. The job is not done by a longshot. There are more pieces to add."
Cox reports that one of those pieces may be 25-year-old center Roman Cervenka of Czech club HC Slavia Praha, perhaps familiar to you from his international appearances alongside Jaromir Jagr on Czech Republic's Olympic side in February.
Player Profile
Name:

Magnus Paajarvi-Svensson
Position:

LW
Shoots:

Left
Height:

6-1
Weight:

200 lbs
Birthdate:

1991-04-12
It's not yet time to pack away the sticks and skates for some of the Leafs players. A pair of Maple Leaf defensemen, Luke Schenn and Ian White were informed on Saturday night that they would have a chance to represent Team Canada at the upcoming World Hockey Championship which begin April 24th in Switzerland. Jason Blake will lace 'em up for Team USA while Niklas Hagman will don the Finnish colors. [more…]
In the first column of this two-part series, we took a quick look at Leaf prospect Jiri Tlusty's breakout campaign in the American Hockey League this season. Entering a season where expectations were tempered and hope and patience were preached, we've been privy to a few oustanding seasons by Leaf youngsters across all levels of junior, minor, and collegiate hockey. Today, the spotlight's on Mikhail Stefanovich of the Quebec Remparts. [more…]
Game Overview:
2 Words: Total Domination.
[more…]

The school break for Kindergarteners to University students; holiday vacation time for the employed; Christmas celebrations; and finally, the start of the IIHF World Junior Hockey Championships. December never feels the same without it.
[more…]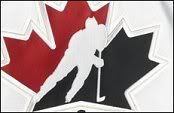 Overview:
Canada did all the right things in tonight's game. They played a great cycling game in the offensive zone and have gotten more creative in their passing plays. They continued their crash-the-net tactics and even moved the puck out for some big point shots. On the defensive side, they played the 1-2-2 trap system the Fins used Sunday night, and applied an aggressive attack in the defensive end to completely shut down Richard Panik and the Slovaks.
[more…]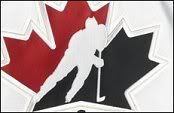 As expected, the injured Dana Tyrell has been replaced with the WHL's Evander Kane, and Team Canada prepares for their second exhibition game tonight against Team Finland.
[more…]
Hey folks, couldn't sleep, so I decided to grab a glass of milk and pop on the computer for a few minutes and was privy to some late night "breaking news". There are unconfirmed reports that Toronto may have put in a claim on the recently waived Tampa Bay Lightning forward, Chris Gratton.
With the imposition of the salary cap taking some clout away from the financial Super Powers (or so they say), the "new" NHL focuses upon the importance of successful drafting and a constant flow of young players on cheap, entry-level contracts. With scouts now being dispatched to all corners of the globe, it's getting to be quite a small world. The boundaries of the Hockey Community are ever-growing, and we're starting to find ourselves with a neat little global village forming in the NHL. [more…]