David Clarkson
I really wanted to write a wrap up notebook, but I wasn't going to subject myself to watching that game again, nor do I particularly want to write about it. I mean, the only time I watched that Bergeron game winner was live and that's how it is going to remain, so I wouldn't be much of a source for insight or analysis.
It really was a great year for the Leafs, though. At the beginning of the season I didn't think they would make the playoffs, and at the beginning of the first round I wasn't sure they would make it much of a series. They proved me wrong both times. They proved a lot of people wrong.
In order for the Leafs to get better, though, they'll need to have a strong offseason and smooth out some of their rough edges. [more…]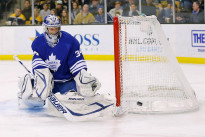 'Tis the season for Leafs trade rumours.
Now, I'm not about to dig up every rumour out there on the internet and go through it, but I do want to provide some thoughts on the team, the direction of the organization, and what's out there before the Leafs do (or don't) make any moves. [more…]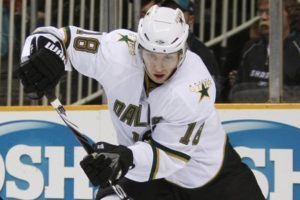 During his first full year at the helm in Toronto, you could make the case that Brian Burke was the league's most active general manager. There was the Kessel summer blockbuster with Boston and then the mega-deals on January 31st that brought in Phaneuf and Giguere. It's quite obvious that he's willing to expend assets to target any top notch premium young talent when it's made available. Both of those trades were opportunities: Kessel was a restricted free agent on a team with cap issues. Burke often spoke of inquiring on Phaneuf several times throughout the year until the "pressure points" of the cap and the struggles of the Flames pushed Sutter into making a bold move. This summer should be no different. Let's take a look at some of the young RFA's that might potentially attract Burke's interest.
1) The Maple Leafs have slogged through one of the toughest schedules across the league for the month of October, playing only three teams below the .500 mark, and currently sit 4-3-3. [more…]