defensive specialist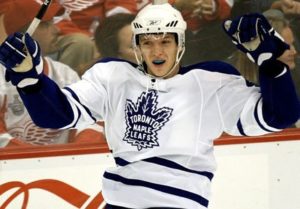 Now that the Leafs' most important pending free agent -- goaltender Jonas Gustavsson -- has been signed to a two-year contract extension, it is time to take a look at their remaining free agent players.
Notably, the list of expiring contracts includes pending RFAs Nikolai Kulemin, Christian Hanson and John Mitchell. Pending UFAs on the Leafs' roster include Wayne Primeau, Rickard Wallin, Jamie Lundmark, Garnet Exelby and Mike Van Ryn.
We have all had a few days to digest Sunday's trades, but there is still a well of untapped implications. Â Here's a closer look at the forwards involved: both the outgoing Leafs and our lone newcomer. Â Be sure to check out Garrett's excellent pre-game analysis here before tonight's tilt with the New Jersey Devils.
Drop the penalty kill from the equation and the Leafs win this one 2-0; there's something, right?
Excitement abounds these days in the streets of Toronto, as a long-overdue rebuilding effort for the Toronto Maple Leafs, and the prospect of a revitalized franchise, moves into high gear.
Arguably the last successful revitalization of the Maple Leafs franchise occurred in the early 1990s, when in the span of three seasons the Leafs went from basement-dwellers to Stanley Cup contenders.  Although many are quick to credit then-GM Cliff Fletcher's 1992 mega-deal with the Calgary Flames as the key turning point for the franchise, the groundwork for the franchise's rapid acceleration from pretender to contender actually began much earlier ... in the 1989-90 season, to be exact.
The status and whereabouts of Russian defenseman Dmitri Vorobiev has been an ongoing question mark for Leaf Nation. The robust blue-liner was drafted by the [more…]