Delaware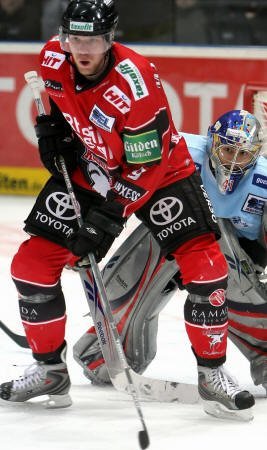 The Maple Leafs announced on Wednesday afternoon that they had come to terms on a two year entry-level contract with 22 year old free agent forward Marcel Mueller. Mueller is a 6'4 212 lb power forward who has spent the past 4 seasons playing against men in the top German league. He had a terrific '09-'10 breakout campaign that saw him record 56 points in 53 games played, good for 13th overall in league scoring.
Although it has Mueller has been rumored to be a target of NHL teams for a couple of seasons now, the recent transfer agreement reached by the DEL and NHL in late June has allowed Marcel to be officially pursued by NHL clubs. [more…]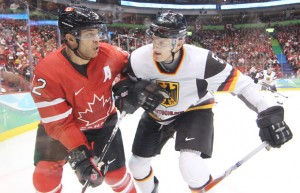 According to our own Clayton Hansler, the Maple Leafs have signed defensive prospect Korbinian Holzer to a 2 year, entry level contract worth $595,000 a season. For those wondering why it wasn't a standard 3Â  year ELC, Holzer turned 22 in February, thus making him only eligible to receive a 2 year ELC. It's been speculated for days that this would happen shortly after the World Hockey Championships, and now it's official. [more…]
In the second installment of the Prospect Season In Review, we will take a look at a couple of Maple Leafs prospects who have proven a positive product of the John Ferguson Jr / Cliff Fletcher draft era.
Profiles in this segment include German DEL winger Jerome Flaake and defender Korbinian Holzer, as well as a prospect closer to home: Windsor Spitfires winger Dale Mitchell.
Rewind a year to Ottawa, when interim GM Cliff Fletcher was preparing to make his last great splash. Trading up to secure hard hitting blueliner Luke Schenn, a player unto which the Leafs hoped to bank their revival, set in motion a summer of upheaval paving the way for Brian Burke to step in mid-season. For many the draft of 2008 marked an era of realization, that change was required and perhaps finally the Leafs were going to commit to a full scale rebuild based on the youth model in Pittsburgh.
Hey folks, Alec's traditionally done this in the past, but I'll be taking over for this one as he's been bogged down with work lately. With the way the Leafs have played over the past few years, we find ourselves looking forward to the future, hoping that there's help on the horizon. Well let's take a gander at what the Toronto Maple Leafs are cultivating down on the farm: [more…]