Derek King
Finally, the moment a lot of us have been waiting for is upon us. Â The Toronto Maple Leafs announced Tuesday afternoon the full roster of players who will represent the blue and white at the 2010 rookie tournament, taking place this weekend in London, Ontario. Â The event runs from September 11th to the 14th at the John Labatt Centre, and remember Maple Leafs Hot Stove will have wall-to-wall coverage and unprecedented access.
A tap of the pads to Gus Katsaros for providing me the email.
I really had so many options with this title. With all the Anaheim prospects on Toronto, I thought of calling it "Duck, Duck, Duck, Moose!" With many players returning from injury, I pondered using "I've got 99 Problems, but a Stitch Ain't One." But really, being five points out with five games remaining, the Marlies truly are on a wild Moose chase.
As it stands now, the Marlies will have to win all of their final five games to have a hope of extending the season past April 12th. The two most important of these will need to come this weekend as Toronto faces Manitoba, the current occupant of the 4th and final spot. [more…]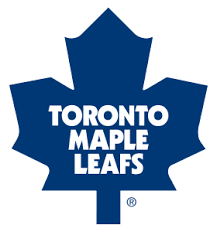 To date, it has been a rather busy offseason for the Toronto Maple Leafs, with a number of free agent signings, roster re-signings, a few trades and even some coaching changes.
The following is a chronological listing of Maple Leafs' transactions during the 2009 offseason.
Note: this list will continue to be updated with any further transactions made prior to the start of the 2009-10 regular season.

Hitting the links bright and early on a Thursday morning: Jim Balsillie and the city of Hamilton get new life, Kadri's WJC tryout experience, an update on the Justin Pogge situation, Leafs sign a young defenseman, a mid-summer recap of the offseason festivities, and the Marlies coaching staff announced. [more…]