Erik Cole
After doing a great job of gathering up points over the past couple of weeks and pushing themselves well in to the playoff picture, it wouldn't be a big surprise to see the Leafs hold off on any trades going in to the deadline this Wednesday. But despite the amount of success the team has enjoyed this season, there are some glaring weak areas that could be addressed, and players may become available that could help Nonis bring this club to a higher level.
We've seen the Calgary Flames finally give in to a rebuild in the past week with the departure of Jarome Iginla, and the Buffalo Sabres have been known to be in fire sale mode for a little while now. As Wednesday approaches, other teams will have to make a decision on which direction they're headed, and potentially start putting bodies on planes as well. [more…]
Leaf prospect Jerry D'Amigo continues to build on a tremendous 2009-2010 campaign, taking home rookie of the year honours for the ECAC Hockey conference. Union College's Keith Kinkaid and Harvard University's Louis Leblanc were the two other finalists. Leblanc was also Montreal's 1st round selection, 18th overall in the 2009 draft, which should give rough idea of the magnitude of D'Amigo's accomplishment. Kudos kiddo! [more…]
Good morning, die hards, and welcome to Hockey Christmas. And what better way to kick off the day than with more rumors! Here we go!
McKenzie: I won't be overly surprised if Ray Whitney doesn't get traded. If he does, I suspect it will be to L.A. but final call on that will be his. Anything possible today, but Tomas Kaberle has not submitted list of teams he would go to. If Leafs get good offer, they may take it to him. And Kaberle has expressed no desire to leave Toronto. He'll take his chances in the summer when NTC expires.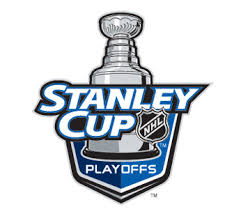 While the majority of Leafs fans wrote the team off in the summer, it wasn't until the New Year that the teams first true season of rebuilding began the inevitable grind into early year golf tournaments.
So you're Brian Burke and it's July 1st.
Who do you go after? And what is the contract you offer?
After dealing away high picks for so many years, it finally looks like one of the NHL's worst farm systems is beginning to turn the corner these last couple of years.
For the most part, the Leafs' prospect talent level is very top heavy with a few bluechippers heading this list, followed by an intriguing combination of high potential boom or bust prospects in the lower ranks. The orgainzation's biggest strengths are its depth at the centre position and generally high skill level among its forwards. The farm system's weakness occurs on the blueline where there is little to look forward to beyond Schenn and Stralman, particularly if Vorobiev decides not to come over. The general lack of speed in the organization is also a cause a for concern. [more…]