Erik Johnson
Great to see such an active group of readers. Here are a couple of FanPosts for your Friday afternoon reading enjoyment with today's theme being youth, youth and more youth. Paul LeMay (B. Leaf) takes an in-depth look at the team's organizational prospect depth while Chuck Johnson compares Nazem Kadri's chances of making the NHL as a 2nd year player with those of previous high draft picks. [more…]
It's been widely reported the past few days that Leafs' GM Brian Burke is working on at least two trades in an effort to provide a much-needed shakeup to the team.
Sifting through the vast amounts of information, misinformation, and fanboy longing, two teams keep getting repeated over and over ... enough to raise at least one speculative eyebrow.
There's nothing like an 0-6-1 start to push the rumour mill into full swing. Â  Â  The following is a quick rundown of some of the talk working its way through the grapevine.
As always, this is only talk -- as in, players rumoured to be under consideration, not deals that are on the brink of consummation. Â Take it for what it is.
By now, I'm sure many of you have seen ESPN's report of a significant offer by the Maple Leafs for Phil Kessel: two 1st round picks and a 2nd round pick. The general reflex reaction that we've been conditioned to by the Toronto media the last few seasons is to avoid moving 1st round selections by any means necessary. The thought of moving two such commodities is beyond horrifying. I've seen the name Taylor Hall used as the backbone of many an argument over the last few days, often associated with the "chance" of landing said player. If we're gonna turn this into a game of chance, let's at least get all the cards on the table. [more…]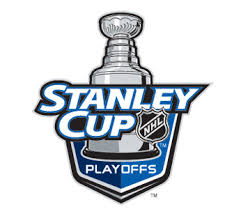 Western Conference:
San Jose Sharks (1) vs Anaheim Ducks (8)
Preseason odds: Sharks 10/1 Ducks 12/1
Last 10: Sharks 5-4-1, Ducks 7-2-1
Season Series: Sharks win 4-2-0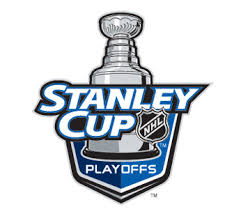 For a full team-by-team breakdown of all playoffs clubs, sure bets and sleeper picks for your playoff pools, visit the McKeen's Playoff Preview where the factors below have been outlined and pointed out in a team-by-team write up.
[more…]
With the imposition of the salary cap taking some clout away from the financial Super Powers (or so they say), the "new" NHL focuses upon the importance of successful drafting and a constant flow of young players on cheap, entry-level contracts. With scouts now being dispatched to all corners of the globe, it's getting to be quite a small world. The boundaries of the Hockey Community are ever-growing, and we're starting to find ourselves with a neat little global village forming in the NHL. [more…]