Free Agency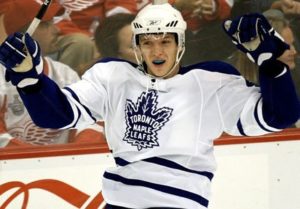 Now that the Leafs' most important pending free agent -- goaltender Jonas Gustavsson -- has been signed to a two-year contract extension, it is time to take a look at their remaining free agent players.
Notably, the list of expiring contracts includes pending RFAs Nikolai Kulemin, Christian Hanson and John Mitchell. Pending UFAs on the Leafs' roster include Wayne Primeau, Rickard Wallin, Jamie Lundmark, Garnet Exelby and Mike Van Ryn.
The Toronto Maple Leafs will enter the 2009-10 season with 11 pending unrestricted free agents, and eight restricted free agents.
Among the group of UFA's: Alexei Ponikarovsky, Lee Stempniak, Matt Stajan, Wayne Primeau, Jamal Mayers, Ben Ondrus, Mike Van Ryn, Jonas Frogren, Garnet Exelby, Joey Macdonald and Vesa Toskala.
Among the group of RFA's: Nikolai Kulemin, John Mitchell, Christian Hanson, Jiri Tlusty, Andre Deveaux, Ian White, Phil Oreskovic and Jonas Gustavsson.
What does this mean for the Leafs? Potentially, it could result in a playoff-berth for the Buds, who haven't made the big dance since the 2003-04 season. If some of the Leafs' core players take advantage of their contract years, thus playing beyond their established level, making the playoffs can be a distinct possibility.