golf
Great to see such an active group of readers. Here are a couple of FanPosts for your Friday afternoon reading enjoyment with today's theme being youth, youth and more youth. Paul LeMay (B. Leaf) takes an in-depth look at the team's organizational prospect depth while Chuck Johnson compares Nazem Kadri's chances of making the NHL as a 2nd year player with those of previous high draft picks. [more…]
It was something that was unbelievable, but at the same time, somewhat not surprising, given the type of people they are.
As many of you may-or may not-know, I am a committee member for a charity golf tournament held each summer in Strathroy, Ontario in support of the Heart and Stroke Foundation. Â Last year we raised $5,000 in our first year of the tournament, and yesterday, June 5th, was the second annual event.
Eight months of hard planning, a delicate high wire act of balancing teams, sponsors, donations, and other variables that you undoubtedly run into along the way, and it was all coming together on this day.
And everything was aligning itself to be a special day.
The tournament is played in memory of my uncle, Shawn Wade, who passed away a few years ago as a result of complications of a stroke. Â Among the many ways you could describe him, all of them positive, he was also a huge hockey fan. Â Having played competitively when he was younger, my uncle attached himself to the Detroit Red Wings, amazed by Gordie Howe and his skill and dogged determination.
He followed the Red Wings throughout his whole life, and when he met and eventually married my aunt, Mary, the two took great pride and enjoyment in frequenting "The Joe" and cheering on the famed Winged Wheel. Â And cheer they did.
They attended games live, and lived and breathed Wings hockey throughout their time together. Â A past time of faith which was rewarded to the tune of a few Stanley Cups along the way.
With the tournament about two weeks away, we had an idea, which in hindsight looked completely out to lunch. [more…]
I absolutely love playing golf. There are days – many, many days – all I want to do is golf.
Might be some Leaf fans that share my love. Some fans are forced into golf due to the lack of playoffs.
Ahh, the playoffs .. but a memory. What better way to understand or reacquaint with the postseason than by using an example too many Leafs fans know.
Golf.
[more…]
The Playoffs are about to start and what better time than now for the CFB predictions. We highlight every series with individual writers giving their own opinion on why or how a particular team can win the series. This is the Round 1 Predictions for the Eastern Conference.
With the NHL season now officially over, the Leafs' players and coaching  staff spent Monday afternoon cleaning out their lockers and addressed the media for the final time. Below is a recap of important comments made. It's generally just the usual lines about how they plan to work hard during the offseason in preparation for a big  year but there are a few interesting tidbits as well. The full audio/video can be accessed in the LeafsTV archive on the Maple Leafs' official website. On to golf season!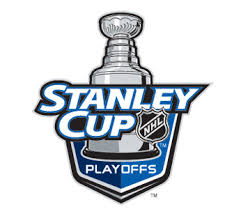 While the majority of Leafs fans wrote the team off in the summer, it wasn't until the New Year that the teams first true season of rebuilding began the inevitable grind into early year golf tournaments.
Any hopes of Toronto spoiling Montreal's playoff run were officially put to bed on Saturday night, as the Canadiens, for one night at least, managed to resemble last season's squad.
Leaf Nation had hoped their previous victory would be the final nail in the coffin for the Habs; instead, that loss seems to have been the catalyst that broke the Habs (who have gone 5-0-1 since) out of their slumber.   Could this get any worse for Leaf fans?