Henrik Lundqvist
Toronto Maple Leafs last 10: 6-1-3, New York Rangers last 10: 5-3-2
As the season winds down, The Maple Leafs find themselves in a position to either pull clear of the teams beneath them, or stumble and fall back into the clutches of 8th/9th place. [more…]
The Toronto Maple Leafs play their second-last game of the season tonight versus the New York Rangers at Madison Square Garden (7:00 pm et, TSN). The Rangers are fighting for their playoff lives, sitting 3 points back of the Bruins and 4 points back of the Flyers for the final playoff spot in the Eastern Conference. As for the Leafs, their hopes of moving out of the basement of the East are all but gone. [more…]
The Torontosaurus Rex for Week 23 is fitting and also notoriously absent from the only Leafs extra time loss in the last seven overtime/shootout games. In that loss, the Maple Leafs and Penguins tied a dubious NHL record, one night after the Leafs/Rangers surpassed 100 overtime games in the NHL this season.
Pride, youthful enthusiasm, new contracts and job opportunities for next season continue to provide more than enough hop in the Leaf step as they look to make it eight wins in their last ten and seven in their last eight at home when they play host to the Rangers at the ACC tonight.
[more…]
A shining example and further proof of New Jersey's dominance recently. Even when blanked for the first time this season, the Devils still ended up with a win, the full two points, and Martin Brodeur extended his record string of shutouts.
[more…]
Even in the days of modern technology, many still profess that meteorology is an inexact science more guess work than theory. The very same can be said when scouting goaltenders. For every Mark-Andre Fleury (selected 1st overall in 2003) there's a Brent Krahn (selected 9th overall in 2000). Meanwhile recent Vezina nominees and winners such as Tim Thomas, Mikka Kiprusoff and Evgeni Nabokov had to wait until the 217th, 116th and 219th selections respectively to see their names on the board. Indeed, the vast majority of netminders who started a game last season in the NHL had long waits deep into the second day to see their dreams realized while others went completely unnoticed only to resurface as free agents years later.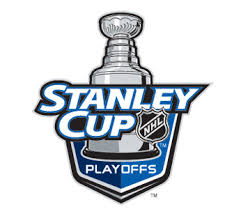 While the majority of Leafs fans wrote the team off in the summer, it wasn't until the New Year that the teams first true season of rebuilding began the inevitable grind into early year golf tournaments.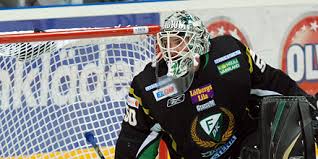 According to Swedish sports newspaper Aftonbladet, the Maple Leafs are frontrunners for the services of Farjestads goaltender Jonas Gustavsson as the 24-year-old sets his sights on crossing the pond for the '09/'10 season.
As the goals against continue to pile up, so do the questions regarding the Toronto Maple Leafs' future between the pipes. Last night's 7-5 drubbing at the hands of the Boston Bruins officially moved the Leafs to the basement of the NHL in terms of goaltending and defensive play with an astounding total of 274 goals allowed (3.41 GAA). Combine that with a league worst 88.4% save percentage and you've got some serious issues. The team directly above them? Andrew Raycroft and the Colorado Avalanche. Ugh. [more…]