Hockey Night In Canada
Via Elliotte Friedman of HNIC: Mikhail Grabovski out 6 weeks with a fractured wrist. Wayne Primeau out 2-4 weeks with a knee injury.
With two [more…]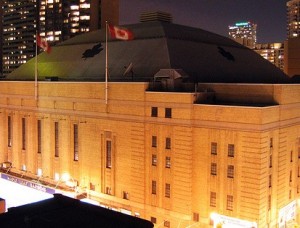 During the 1980s, years before cellphones and the Internet would make hockey news and highlights easily accessible to all, when newspapers and shows such as Sportsline would provide the fans their worth of NHL news, for many the only Maple Leafs action they would see would come via Hockey Night in Canada on CBC, or MolStar Communications during the week.
Living in a rural area with no cable access, a couple hours away from Toronto, the majority of my own fandom as a youth was experienced via the grainy picture of antenna television.   My family didn't have a lot of money, which meant that attending actual live games was a rare event.   Which, in retrospect, made the event all the more special of an experience.
Over the past 24 hours or so, there has been a ton of speculation regarding the rumoured Toronto-Tampa Bay trade talks.  Before these rumours start spinning too far out of control, perhaps a bit of clarification on how this all got started may be in order.  As such, I've been doing some digging this evening to try to straighten out the story.
Here's the update on the recent rumours flying around Leafland, from what I've been able to gather.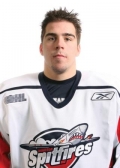 Dale Mitchell (#71) - RW
Player Facts
Birthdate: April 9, 1989
Stargazing: Aries
Hometown: Mississauga, ON