Jared Knight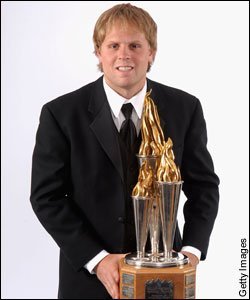 As the chant of 'Thank you Kessel' rang through my ears while watching the Toronto Maple Leafs take on the Boston Bruins last night I could not help but feel the need to comment on how ridiculous that cheer actually was.  Ok, I know they were just attempting to be clever but are they really all that thankful that a guy with 37 goals in his past 78 games is not on their team anymore?
For those curious Kessel's goal pace since joining Toronto is actually the best mark of his career, without Marc Savard.  Imagine he still had a legitimate playmaking centre or a stronger winger riding shotgun?  That is not meant to offend Matt Stajan, Mikael Grabovski, John Mitchell, Tyler Bozak etc but none of them have the proven track record or playmaking ability a guy like Marc Savard has. [more…]
In part six of his 12 burning questions series, Derek Harmsworth takes a look at Leafs sniper Phil Kessel, and whether he can hit the 40 goal plateau.
While January 31st 2010 will go down as a day Leafs fans will never forget as the Leafs acquired Dion Phaneuf, Keith Aulie, Fredrik Sjostrom, and J.S. Giguere in the span of about two hours, the date of September 18th, 2009 will also be remembered, yet highly debated, and much scrutinized.
It was on that day in September, following a preseason game against the Pittsburgh Penguins, that Maple Leafs GM Brian Burke got his man. Â After lots of rumours throughout the year, including one that involved Tomas Kaberle going the other way, Burke signed off on a deal with the Boston Bruins that landed him American born sniper Phil Kessel. [more…]