jeff carter
Amid the speculation surrounding the Philadelphia Flyers and their cap aches, it was bound to happen that the Leafs' name would get thrown into the mix. After all, what's a rumor about a big name NHL player without Toronto somewhere in the headline?
However, much like a few years back, the recent Jeff Carter rumors actually make a lot of sense – simply because the Flyers are in such a jam right now and have to move salary.
As if the Versteeg deal hasn't turned out good enough, it has effectively compounded the Flyers' cap troubles even further.Ville Leino can't be signed without moving out some other cash and Philadelphia are still in desperate, desperate need of a goalie.
The Playoffs are about to start and what better time than now for the CFB predictions. We highlight every series with individual writers giving their own opinion on why or how a particular team can win the series. This is the Round 1 Predictions for the Eastern Conference.
About a month ago, we took a look at Phil Kessel's production, including the on-pace numbers for this season and (theoretically) projected 82-game statistics.
With 10 games left to go in the season, perhaps it's time we re-visit and update those predictions -- this time in the context of other "name" or "impact" players to see just where exactly Phil Kessel ranks, production-wise, among the league's elite.
Somewhat understandably, a great number of people will be upset with what ended up unfolding (or not unfolding) as Trade Deadline Day progressed, in particular with regard to Tomas Kaberle.
A new twist in the latest "will he or won't he" saga involving a star player for the Toronto Maple Leafs kickstarted a ravenous day of trade rumours, one which ended disappointingly for all those who dared to believe that a King's ransom was just around the corner.
However, things are never quite so simple as they first seem.  And where some are seething with rage, others are basking in the glow of a new-found respect for the class displayed today, for all of us to see, by both the player and the general manager in the face of the onslaught which predictably ensued.
Keith Aulie has been injured indefinitely. Ryan Getzlaf will be a part of Team Canada. Brian Burke talks the favorite in the tournament, and the NHL has released its attendance records of this season. The numbers are shocking, read on to learn more of each of these brief news stories.
[more…]
My Team Canada Roster selections may seem a little vanilla, but they've been selected to play out various situations. Penalty killing, power play and balance on all the forward units took precedent over sheer offensive/defensive ability.
[more…]
Coming into this offseason, GM Brian Burke promised to drastically overhaul the Maple Leafs roster, and he knew that the primary asset at his disposal was cap space: lots and lots of it. After handing out long-term contracts to Orr,  Beauchemin, and Komisarek, he's got a little under $3 million left to play with in order to add an impact top six forward. In an attempt to minimize the amount of outgoing "talent" via trade, it's no secret that he's been trying to corner GM's of teams that are pressed right up against the cap. [more…]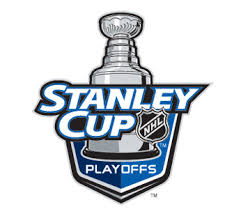 While the majority of Leafs fans wrote the team off in the summer, it wasn't until the New Year that the teams first true season of rebuilding began the inevitable grind into early year golf tournaments.
13 goals, 3 tenders, countless defensive errors and ugly goals.  You almost felt sorry for Curtis Joseph after Jeff Carter cruised in for an easy breakaway goal and the camera panned to a thoroughly annoyed Ron Wilson.  The Leafs would attempt a comeback of sorts after going down by six goals, but even with the best efforts of Martin Biron, it all went for naught.
[more…]
Editted **
What? You were expecting Sidney Crosby or Alex Ovechkin to top the leading scorers in March? Well then. You'd be wrong ... sort of. AO actually was tied at the top with another player.
Yes, Sid the Kid (11-6-12-18) ranked near the top of the list, tied with Ottawa's Jason Spezza (14-8-10-18). Meanwhile, the Great 8, (12-8-11-19) scored two more than Sid, and two more than the NHL scoring leader for the month of March.
[more…]
The craft of writing fiction requires an author's innate ability to capture - and maintain - the reader's attention. It's sleight of hand - or pen in this instance, with twists and turns deciphering an ending not envisioned by the reader. The process takes vision, vivid imagination, a well scripted story line and 'sleight of pen' to playfully mislead readers into a perceived outcome, while planting thoughts and doubts that in the end make for a fantastic story.
It happens in the hockey world, too, and might be happening to Leafs fans currently. It could be a main factor in drafting Victor Hedman over John Tavares in the 2009 draft.
[more…]
So the Maple Leafs extend their tank-friendly stretch of non-success with a convincing 4-1 loss at the hands of the Philadelphia Flyers tonight, marking their seventh loss in their last nine games. As I snicker while watching Mats Sundin look equal parts lazy, fat and slow (yeah, he scored an empty net chance, so what), here are a few thoughts about tonight's pedestrian performance from the Blue and White:
[more…]