Joe Corvo
It may seem uncharacteristic of  Brian Burke, historically a headline maker at the Entry Draft, to sit essentially idle on the hockey world's biggest stage. Important to remember is that the big man can be patient when he needs to be. The Anaheim and Calgary deals of last February, when Burke waited until certain pressure points reached a head, were both examples of Burke's willingness to sit back until the time was right to pull the trigger - despite all the temptations to hit the panic button as his team sat in the Eastern Conference basement with no first round pick to look forward to.
Final Deadline Trades:
Alexei Ponikarovsky to Pittsburgh for Luca Caputi and Martin Skoula
Martin Skoula to New Jersey for a fifth round draft selection.
Lee Stempniak to PHX for 4th and 7th rounders.
Joey MacDonald to ANA for a 7th rounder in 2011.
Wrap-Up: That looks to be a wrap on Brian Burke's trade activity for the 2009-10 season. The Stempniak deal was obviously a form of loss-cutting on a pending UFA, but it's a bit painful to remember who we sacrificed to acquire him in November of 2008 in two albeit underachieving first rounders in Alex Steen and Carlo Colaiacovo. The Leafs will not draft until the third round this year, and Burke did not succeed in that sense, however he moved the only piece realistically capable of fetching a second rounder for a semi-established young asset with the potential to replace Poni at an immediately cheaper price in Luca Caputi. It looks as though no takers could be found on either Wayne Primeau or Garnet Exelby, who look sure to now enter the FA market July 1.
There seems to be details yet to unfurl surrounding the Tomas Kaberle situation this deadline, as once again Leafs fans were teased into believing a deal was pending (involving Hodgson, as it was reported, or possibly Alzner from Washington) only for what looked to be an imminent deal to be flatly denied by Brian Burke in the end. There are rumblings that Kaberle might have nixed a deal in similar fashion to the Jeff Carter situation at the '08 deadline.
From Garrett Bauman: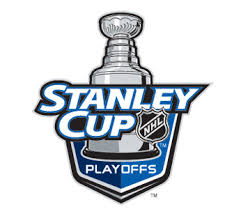 While the majority of Leafs fans wrote the team off in the summer, it wasn't until the New Year that the teams first true season of rebuilding began the inevitable grind into early year golf tournaments.
Almost as impressive as the third period display by the Maple Leafs last night was their ability to storm out of the gate again this afternoon in their second game in less than 24 hours. After a vibrant first frame in which the Leafs should have scored more, the Leafs sat 1-0 up entering the second period of play. [more…]