Joe Pavelski
The Toronto Star continues to shine a light on the Kaberle front. According to Brian Burke, he has "four concrete offers" on the table and seems to be rather confident he can land a first round pick. That said, the Toronto Sun suggest that of the six teams interested in Kaberle's services, the Ducks have expressed the strongest interest.
Things may be relatively quiet in Leafs Nation these days, but that doesn't mean there has been a lack of excitement elsewhere in the NHL.
As such, here are a few quick takes on some of the headlines dominating the NHL landscape these days (including the Phoenix Coyotes situation, the Patrice Cormier charges, and Willie Mitchell's controversial comments),  as well as a quick glance at the nearly-completed 2nd round of the NHL playoffs.
(Author's note: the intent of this analysis is not to ignore the great work of Nik Kulemin, I just couldn't really find any particularly compelling or solvent data to include in this article. Also, I just graduated university, so for the 0 fans of my work who were wondering where I was...uhhh... drinking, mostly)
The 2009 – 2010 season for the Toronto Maple Leafs was one of transition, the decrepit monolith created by John Ferguson Junior being thoroughly and carefully dismantled by Brian Burke in an attempt to bring back league-wide respect and playoff aspirations to the storied franchise we know and (as of late) begrudgingly love.
[more…]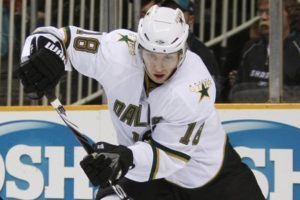 During his first full year at the helm in Toronto, you could make the case that Brian Burke was the league's most active general manager. There was the Kessel summer blockbuster with Boston and then the mega-deals on January 31st that brought in Phaneuf and Giguere. It's quite obvious that he's willing to expend assets to target any top notch premium young talent when it's made available. Both of those trades were opportunities: Kessel was a restricted free agent on a team with cap issues. Burke often spoke of inquiring on Phaneuf several times throughout the year until the "pressure points" of the cap and the struggles of the Flames pushed Sutter into making a bold move. This summer should be no different. Let's take a look at some of the young RFA's that might potentially attract Burke's interest.
Coming into this offseason, GM Brian Burke promised to drastically overhaul the Maple Leafs roster, and he knew that the primary asset at his disposal was cap space: lots and lots of it. After handing out long-term contracts to Orr,  Beauchemin, and Komisarek, he's got a little under $3 million left to play with in order to add an impact top six forward. In an attempt to minimize the amount of outgoing "talent" via trade, it's no secret that he's been trying to corner GM's of teams that are pressed right up against the cap. [more…]