Jose Theodore
The Playoffs are about to start and what better time than now for the CFB predictions. We highlight every series with individual writers giving their own opinion on why or how a particular team can win the series. This is the Round 1 Predictions for the Eastern Conference.
It's that time of year again. Â The most wonderful time of the year. Â No, not Christmas, and no, you won't see any of those silly Staples commercials.
It's time for the NHL playoffs.
The annual spring tournament that features some of the most exciting hockey of the season.  It's  triple overtime games that rage on long into the night, games so long that you'll hope you saved some sick days.  It's players skating through pain, all for the common goal of lifting Lord Stanley's Cup.
And the great fans of the NHL, well they have the best seat in the house.
Around this time of year, especially the first round, marriages are postponed. Â Assignments are left on desks unfinished. Â Scheduled are cleared, or built around. Â Kiss your wife or girlfriend, and tell her you'll see her in a few months, a better person than when you last saw her.
After last night's impressive 4-0 victory over the Flyers, the Maple Leafs will attempt to build some momentum tonight versus the Capitals in Washington.
Surprisingly, the Maple Leafs, who have allowed a league-high 164 goals, have won two straight against the Capitals, who lead the league with 171 goals. However, the Caps won their only home game against the Leafs early in the season. [more…]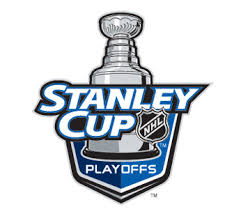 While the majority of Leafs fans wrote the team off in the summer, it wasn't until the New Year that the teams first true season of rebuilding began the inevitable grind into early year golf tournaments.
Coming off the heels of two lopsided losses, the Maple Leafs are headed back home, where they will face the offensive firepower of the Washington Capitals.