Justin Pogge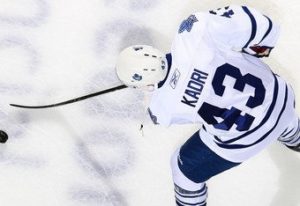 Jeff Finger returns to the line-up tonight in Detroit in what many will suggest is his Maple Leafs swan song/final pit stop en route to the Marlies. Burke is saying the right things about Finger's right to a "fair look" and the importance of respecting players acquired via free agency as it relates to organizational reputation. But the realities are this: the Leafs are sitting with both Brett Lebda and Finger on the outside of their top six, over the cap by around $300k and uncomfortably close even with Lashoff and his $550k assigned to the Marlies. And that's assuming Nazem Kadri and his $1.7 million cap hit will not be a part of the roster come opening night. If it's important to show respect to signed free agents, surely Lebda won't be Marlie-bound after his first training camp as a Leaf. Simply, something has to give, and the $3.5 million Finger, a Leaf of two seasons now, seems the obvious candidate for demotion. [more…]
In part two of his 12 burning questions series, Derek Harmsworth looks at the Leafs goaltending of the past, and whether this year's tandem can provide them with healthy, consistent efforts.
The NHL goaltender.
It has been said that there is no more important position in all of pro sports. Â And if you believe that, it's quite easy to see why the Toronto Maple Leafs haven't had much regular season success in the post lockout NHL, and why the post season has eluded them. [more…]
Leafs Preseason Synopsis Part 1Â  - Defense and Goaltending
By: Michael Cuttell
With free agency cooling off and countless free-agent and team roster questions floating around, it's time for Leafs fans to look at what they have, what they can afford to lose , what they need, and what they can realistically get to fill those needs. This is a step by step speculative analysis of those questions. [more…]
The year was 2005. Â George W. Bush was still in office (yes, somehow Americans voted for him, twice), Hurricane Katrina was doing catastrophic damage to New Orleans, and the vatican was naming a new pope after the passing of John Paul II.
In the sports world, the New England Patrios would win yet another Super Bowl, this time against the Eagles, the Washington Nationals would begin operation as Major League Baseball's newest team, Danica Patrick became the first woman to lead a lap at the Indy 500, and the Chicago White Sox ended a lengthy championship drought, winning the world series in four straight over the Houston Astros.
Oh, and there was this one other thing too. Â NO HOCKEY.
Embattled in a bitter labour dispute, the NHL shut down operations for an entire year in search of cost certainty, something they would eventually get, although the opinion on whether the design is flawed or not is still out to be deliberated.
For fans of the NHL, the June 2005 entry draft was more than just a weekend in June in which young players would be drafted, making their way into the beginning of their National Hockey League careers. Â It was a new beginning for the world of the NHL. Â A new season was about to kick off in earnest.
The news that the Tampa Bay Lightning have Dave Nonis at the top of their shortlist for general manager candidates was perhaps an instance of the inevitable. If Tampa or Nonis deem it not a right fit, we can only expect more of the same from other owners looking to fill vacant general manager positions.
It was reported at the time of Nonis' signing that a one-year clause was included to assure Nonis' services belonged to the Leafs for 2009-10 at a minimum. When Nonis' contractual obligation ends is unclear, but from Joe Nieuwendyk to Steffan Kronwall to Justin Pogge, it's clear Burke will never step in the way of an employee's desire to advance professionally.
But not all hope is lost. First, let's look at what the Leafs have in Nonis, and hopefully what they don't end up losing.
[more…]
Is it just me, or has the hockey season passed us by far quicker than usual? It seems like I just finished making arrangements for the home opener against Hamilton (which, might I add was a win) and here I am already looking back at the season that was.
It was an absolute blur of call-ups and injuries. The bright young stars that comprised the frat-pack line (Tyler Bozak, Christian Hanson and Viktor Stalberg) all found their way up to the Leafs. Carl Gunnarsson, the player I was most keen on going into the season, left the Marlies early on for the big club and never looked back. [more…]
The Torontosaurus Rex for Week 21 is ....
[more…]
TORONTO -- Leafs general manager, Brian Burke, has repeatedly stated he will not ask Tomas Kaberle to waive his NTC. This situation, however, could be key to shoring up the goaltending the Leafs need.
[more…]
- The Globe and Mail explains that thanks to an impressive win over the Capitals, the Leafs' veterans have bought themselves some more time, and [more…]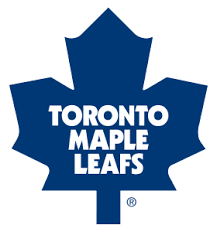 To date, it has been a rather busy offseason for the Toronto Maple Leafs, with a number of free agent signings, roster re-signings, a few trades and even some coaching changes.
The following is a chronological listing of Maple Leafs' transactions during the 2009 offseason.
Note: this list will continue to be updated with any further transactions made prior to the start of the 2009-10 regular season.

Via Darren Dreger of TSN, goaltender Justin Pogge has been traded to the Anaheim Ducks. The deal is expected to be completed on Monday, with [more…]
Hitting the links bright and early on a Thursday morning: Jim Balsillie and the city of Hamilton get new life, Kadri's WJC tryout experience, an update on the Justin Pogge situation, Leafs sign a young defenseman, a mid-summer recap of the offseason festivities, and the Marlies coaching staff announced. [more…]