Justin Pogge
Let's take a break from the rumour mill, and have a look at where the Toronto Maple Leafs roster currently stands.
With the draft a little over a month away, and free agency beginning shortly thereafter, it's time to take a look at the current Maple Leafs' roster, who is and is not under contract for next season, and the resultant depth at each position.
Even though the Maple Leafs season is officially over, it doesn't mean that there's no playoff hockey here in Toronto. The Marlies just started their Round 1 series of the AHL playoffs last night against the #1 ranked Manitoba Moose. [more…]
Now that the 2008-09 regular season has officially ended, it's time to take a look back over the roster to assess each of the Maple Leafs' players.
Note that I'm only including players who finished the season with at least one game played for the Maple Leafs, and am excluding those traded away during the course of the season.
Statistics for those who were acquired mid-season reflect games played as members of the Maple Leafs only.
Random thoughts as we all prepare for the first night of the NHL Playoffs. Can't wait!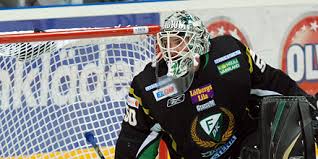 According to Swedish sports newspaper Aftonbladet, the Maple Leafs are frontrunners for the services of Farjestads goaltender Jonas Gustavsson as the 24-year-old sets his sights on crossing the pond for the '09/'10 season.
Some questions as you prepare for the Leafs vs. Sabres tilt tonight.
Garrett Bauman has wrapped up his "Getting to Know You" series for the '08/'09 season. For those who may have missed a post or are [more…]
As the goals against continue to pile up, so do the questions regarding the Toronto Maple Leafs' future between the pipes. Last night's 7-5 drubbing at the hands of the Boston Bruins officially moved the Leafs to the basement of the NHL in terms of goaltending and defensive play with an astounding total of 274 goals allowed (3.41 GAA). Combine that with a league worst 88.4% save percentage and you've got some serious issues. The team directly above them? Andrew Raycroft and the Colorado Avalanche. Ugh. [more…]
It appears Curtis Joseph, who let in four goals on nine shots last night, is not the second coming of Christ. Justin Pogge, who replaced Joseph mid-way through the second period, made 14 saves, allowing one goal in the 23 minutes and 30 seconds he played.
You what that means? It's Pogge time against the Boston Bruins tonight! If Pogge can hold the fort, he'll likely get the nod against the Philadelphia Flyers on Wednesday – which will mark the final game of Martin Gerber's three-game suspension.
The American Hockey League has released the 2008-09 Clear Day Period lists for each of its 29 member clubs.
[more…]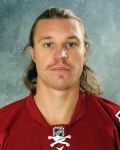 JUSTIN POGGE (# 29) – G
Player Facts
Birthdate: April 22, 1986
Stargazing: Taurus
Hometown: Fort McMurray, Alberta
Ten questions as you ponder the Leafs' future with Martin Gerber between the pipes.
[more…]