Kevin Lowe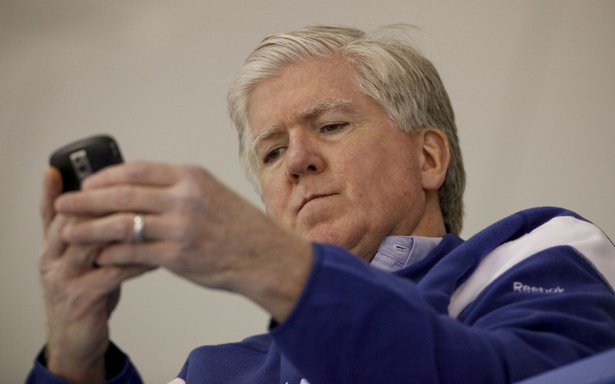 From USA Today - 3/1/2007:
Anaheim Ducks general manager Brian Burke has always been among the NHL's most colorful wheeler dealers. In 2005-06, he overhauled his [more…]
An interesting question was brought up by Dave Hodge yesterday morning on TSN's The Reporters amid the Phil Kessel whirlwind that erupted over the weekend: if Peter Chiarelli wasn't interested in matching an offer sheet at the dollar figure to which Burke eventually signed the 21-year-old, described by Sports Illustrated's Michael Farber as "a one in 500 chance," why didn't Burke submit the offer sheet and pay but a third rounder instead of an additional first round draft selection? Farber seemed convinced not only that Chiarelli wouldn't match but that Burke's decision to go the trade route instead of offer sheet avenue was to save face, anticipating the charges of hypocrisy he would encounter linking back to his response to Kevin Lowe's offer sheet submission for Dustin Penner that ultimately went unmatched while in Anaheim.
[more…]
Chatter ... non existent.
Rumors ... rampant speculation, but nothing really.
Movement ... absolutely dismal amount of transactions (if you don't count waiver placement)
Just, eerily quiet ...
And I have a theory as to why. But first, some good news.
With Cliff Fletcher sticking around for the upcoming season, the Maple Leafs have gone forward in hiring new staff since the start of the off-season. It seems the philosophy among many franchises around the league is to create positions to fill with excellent hockey minds in order to improve their own hockey growth and knowledge above the ice surface. Maple Leafs Sports and Entertainment has finally joined in on that idea by adding Al Coates as the Director of Player Personnel, Jeff Jackson as the assistant GM and Director of Hockey Operations in 2006 who focuses primarily on collective bargaining duties and contract negotiations, and an overhaul of the coaching staff other than Keith Acton, who has found a way to stay within the organization after stints under head coaches Paul Maurice and Pat Quinn.