Kris Versteeg
The Toronto Star continues to shine a light on the Kaberle front. According to Brian Burke, he has "four concrete offers" on the table and seems to be rather confident he can land a first round pick. That said, the Toronto Sun suggest that of the six teams interested in Kaberle's services, the Ducks have expressed the strongest interest.
Pension Plan Puppets' Chemmy has the details on why turn-coating for the Habs for the sake of returning the Cup to Canada is staggeringly ludicrous. Here's why, if you must cheer for someone (a better alternative: perusing Down Goes Brown's youtube Wendel collection for your spring-time fix), the Hawks are your safest bandwagon to board while maintaining some sense of pride and loyalty:
There's already some discussion going on in the threads, but let's get all of that latest news out on the table:
- TSN's Darren Dreger recently tossed out his list of top 10 candidates to be moved at this year's trade deadline, with Matt Stajan and Alexei Ponikarovsky figuring in at the 4th and 5th spots respectively. He suggests that Stajan would perhaps yield "a decent prospect or drafts picks in return" and that Ponikarovsky would likely fetch a similar price. It's always hard to gauge the trade deadline market as values fluctuate on a yearly basis, but I've got Ponikarovsky pegged as an Antropov comparable (2nd round pick) as a big body and 60 point player while Stajan may compare favorably to Moore (2nd round pick starting price) as a depth centreman who can put up some points in the right situation. [more…]
A few days ago, we took a brief look at some of Gabriel Desjardins' statistical work from behindthenet.ca. Using the junior hockey performance translator, we managed to project the future AHL/NHL impact for some of the Leafs' bright young stars. The best and brightest of those stars is a 21 year old Czech forward by the name of Jiri Tlusty, a player who is going to take Leafs Nation by storm in the upcoming seasons. And now, I'm going to show you why. [more…]
Aside from the occasional hardcore junior hockey followers, the majority of NHL fans will track the progress of their team's top young prospects through highlight clips or boxscores. For the most part, the development and potential NHL impact of a young player then becomes a function of the amount of goals and assists they record at that level. I mean heck, it's hard for Islanders fans to look at the 356 points that John Tavares has scored over the past 3 seasons in the OHL without getting excited. And rightfully so. All indications are that he's going to be a very special player for a long, long time.
On the flip side, you've also got the purists who value a keen scouting eye to judge traits such as leadership ability, instincts, emotional drive, among other skills that cannot be represented numerically. Back in March, when news spread of Tavares breaking the all-time OHL goal scoring record held by Peter Lee, the first reaction by many was "Who the heck is Peter Lee?" Just some guy who scored 81 goals and 161 points in his last junior season is all... Well, point taken. Stats and numbers don't mean everything, but the question is: how much DO they mean? [more…]
Not a whole lot of news coming out of the NHL ranks these last few days, as the few free agents still available are playing the waiting game (kind of surprising to note that Alex Tanguay's still out there). As we try to make it through the last work day before the weekend, let's touch upon more trade speculation out of Chicago, Leaf prospect Mikhail Stefanovich, early playoff predictions and the Leafs' second annual Coca Cola Fans First Game. [more…]
Picking up on the "defenseman for a forward" trade offer that Burke received the other day, ESPN's Al Cimaglia speculated on a possible fit with the Chicago Blackhawks. After accomodating the acquisition of Hossa and the significant raises to Versteeg, Bolland and Barker, the Hawks find themselves pressed right up against the cap and still requiring a tough, stay at home defender. With Burke having up to six NHL defensive defensemen on his roster right now, Cimaglia suggested the newly acquired Garnet Exelby as a possible fit since he's young, cheap and would fit the mold of what GM Dave Tallon is looking for to round out his defense core. [more…]
With news breaking about the Chicago Blackhawks possibly making a critical error in filing qualifying offers to Restricted Free Agents Cam Barker, Kris Versteeg, Ben Eager, Colin Fraser, Aaron Johnson and Troy Brouwer, I can't help but think Brian Burke is salivating at the thought of acquiring two players who would strenghten the Leafs' core in an instant.
With just over a week to go until free agency, a certain Maple Leaf RFA by the name of Mikhail Grabovski is drawing some interesting attention from the management. The 25 year old who cost the Leafs a 2nd and a prospect last summer is seeking a contract of 3 to 5 years at $3.5M to $4M per season. This is essentially a breakdown of what he offers. Please leave a comment with your perspective of his demand after reading his specs and other information.
Phew. Finally a chance to catch our breath after what was perhaps the best 2nd round of playoff hockey ever played. We were treated to three 7 game series, 9 overtime periods, and an epic showdown between the league's premier young rivals, Crosby and Ovechkin. Perhaps overshadowed by all the intensity and exciting finishes, is a fairly simple underlying theme: Youth.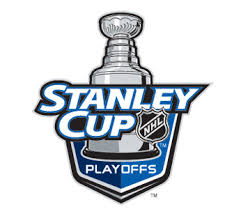 Western Conference:
San Jose Sharks (1) vs Anaheim Ducks (8)
Preseason odds: Sharks 10/1 Ducks 12/1
Last 10: Sharks 5-4-1, Ducks 7-2-1
Season Series: Sharks win 4-2-0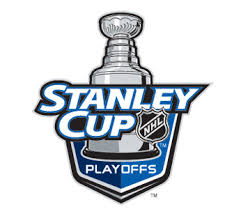 For a full team-by-team breakdown of all playoffs clubs, sure bets and sleeper picks for your playoff pools, visit the McKeen's Playoff Preview where the factors below have been outlined and pointed out in a team-by-team write up.
[more…]