Kyle Calder
Alec's Note: Please welcome Marlies writer Clayton Hansler, the newest member of the MLHS blogging team. Clayton has contributed freelance work to Leafs TV and is in regular contact with the Marlies club and personnel. We're excited to have him. Welcome, Clatyon!
The Ducks play spoiler to the blue and white... kind of. As the Marlies head down the stretch and zero in on the number four spot in the North West, Anaheim pulls a key contributor up to the big club. As if it's not already hard enough watching talent on the baby buds knowing they'll never develop into a Leaf.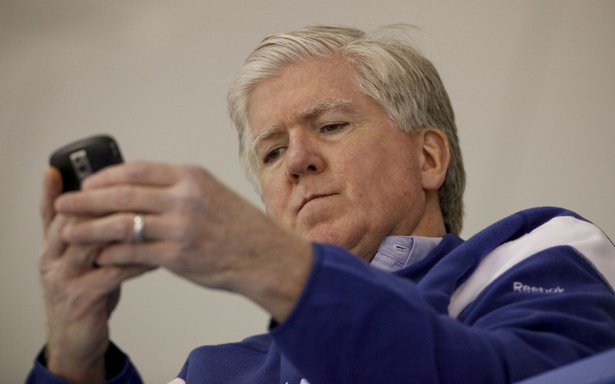 From USA Today - 3/1/2007:
Anaheim Ducks general manager Brian Burke has always been among the NHL's most colorful wheeler dealers. In 2005-06, he overhauled his [more…]
So you're Brian Burke and it's July 1st.
Who do you go after? And what is the contract you offer?