Kyle Wellwood
The Leafs will start and end with Montreal as to be expected. The schedule includes nine back-to-backs, an increase over the seven they played last season. The Leafs will head northwest March 22-24 to play Minnesota and Colorado after hosting them last season. The most taxing travel appears to be a four game stretch from January 7 - 13 when the Buds will make stops in Atlanta, Los Angeles, San Jose and Phoenix. The Leafs will also conduct a potentially critical division tour from February 12 - 19 when they face off consecutively with each Northeast rival. From December 14-18, the Blue and White will go on a Western Canada road trip where they can visit Taylor Hall, Matt Stajan and Kyle Wellwood. The full sched after the jump:
[more…]
I know, I know, when last we met, I promised you that the next installment in these studies in positivity would focus on Nikolai Kulemin.
Well, I lied.  Sue me.  Instead of discussing an individual player, I'm going to make some more general team-wide observations.  Don't like it?  Line up at window 106 between the hours of 1 and 1:05 p.m., fill out the forms in triplicate, be sure to bring your receipt and three forms of photo I.D. and  the counter staff will be happy to refund in full the money you paid for these charming and entertaining visits to my mind.  Really, though, following Bruce Boudreau's logic concerning the Ovechkin hit on Brian Campbell (and the obvious liability of the end boards and equally obvious innocence of Ovie), it's not my fault that I broke my promise to you;  it's your fault for reading that promise in the first place. [more…]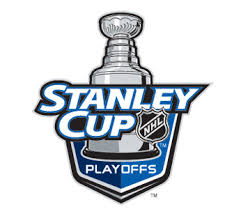 Western Conference:
San Jose Sharks (1) vs Anaheim Ducks (8)
Preseason odds: Sharks 10/1 Ducks 12/1
Last 10: Sharks 5-4-1, Ducks 7-2-1
Season Series: Sharks win 4-2-0
On a night where we can say the "Sundin Saga" came to its exciting and fitting end, the Leafs played a second straight game where they showed the hard work and energy that was so characteristic of their early-season stretch of hockey. Upon the shootout conclusion of this game, I received three different messages all musing over the same thing: "Whoever scripted this game did it perfectly."  In the steady, reliable fashion that Leaf fans became accustomed to over thirteen years of service, Mats Sundin skated down the ice and with apparent effortlessness netted the shootout winner for his team.  Except this time, he was doing it for the Vancouver Canucks.
TIM STAPLETON (# 42) – C / RW
Player Facts:
Birthdate: July 9, 1982
Stargazing: Cancer
Hometown: La Grange, Illinois


The Maple Leafs have recorded their first three game winning streak since March by way of a shootout win (you heard me correctly) over the New Jersey Devils. Joe Sakic Rookie call-up Jeremy Williams made it three-in-three and also sniped in the shootout to continue his tear at the NHL level. Fourth shooter Jason Blake won the game on a sweet spin-o-rama move but I still highly dislike him. Seriously though, his work rate and overall level of play have visibly improved in the month of December.
From Micheal Aldred...
The Toronto Maple Leafs will be watching Luke Schenn with intensity tonight as the rookie is ready to show the world what he can do against arguably the best in the world in Evgeni Malkin. Not far behind him will goalie Justin Pogge be looking to do the same thing. Tonight, however, there will be a stronger cast on the ice for the buds.
It wasn't more than a year ago that head coach Paul Maurice announced his team would make the playoffs and compete for the Stanley Cup. Players such as Simon Gamache and Tony Salmelainen were recruited from Europe by general manager John Ferguson Jr. and provided solid try outs. Colaiacovo was announced to not be in full form for the season opener, which we later discovered he would not be ready until late December, after arthroscopic knee surgery and an awkward fall in a pre-season practice after attempting a slap shot.
Rebuild.
That was the game plan going in to the off-season after another abysmal season from our boys in Blue and White.
Given this arduous task was veteran GM Cliff Fletcher. I mean, it's not every day that MLSE realize their failure and place this kind of responsibility on their GM (or… is it?).
Fletcher got to work right away, trading a 3rd round selection in the 2008 draft for Jamal Mayers. While this received mixed reception, the presence of Mayers to the Leafs' now young line-up is going to add some leadership to a team sorely lacking it.
Every professional hockey organization, particularly one in the Leafs' current plight, must exhaust every possible avenue when it comes to importing young talent into their system.
In addition to the chance to evaluate the progress of your developing prospects front-and-centre, the upcoming rookie tournament provides a valuable opportunity to invite undrafted youngsters for a 3 game trial run. Last year this event proved fruitful for the Maple Leafs, who uncovered a hidden gem by the name of Darryl Boyce. The Summerside native was already preparing for life-after-hockey at the University of New Brunswick when, after a fantastic championship-winning campaign with U of NB he was signed to a minor-league contract and invited by John Ferguson Jr. to play in the 2007 rookie tournament in Kitchener. [more…]