long term injury
Ever since the Leafs' late-offseason acquisition of Phil Kessel, his performance has been (understandably) heavily-scrutinized in the face of the hefty amount of futures given up to secure the extremely talented winger.
Kessel's season has, in some ways, mirrored that of his teammates, with periods of great productivity followed by periods of near-invisibility. However, considering a host of issues which seemingly stood in the way of a productive season, including significant shoulder surgery, causing him to miss out on training camp, and the lack of talent surrounding him, the Leafs' young sniper has produced at a rate which, in the context of the aforementioned factors, is actually quite impressive.
[more…]
Five games in, no wins, and few positives within the play to indicate a turnaround is coming soon.
Something has to be done to shake up this roster.   Some sort of move needs to be made, that much is clear.
The question is, what?
Following some of the discussion surrounding the Matt Gilroy signing in NY, and specifically the one-way versus two-way contract debate, I thought I'd provide for you guys a look at how the NHL waiver process is constructed under terms of the current NHL Collective Bargaining Agreement.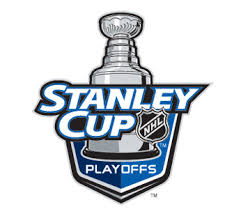 Western Conference:
San Jose Sharks (1) vs Anaheim Ducks (8)
Preseason odds: Sharks 10/1 Ducks 12/1
Last 10: Sharks 5-4-1, Ducks 7-2-1
Season Series: Sharks win 4-2-0