Manny Fernandez
An article in the London Free Press explains that the reasons for the earlier 7pm ET start times for home games this season: to cater to a younger audience and to allow for more efficient getaways in the case of a road game the following night. A slew of other small headlines including contract details for Komisarek, the Grabovski-Kostitsyn feud, and Justin Pogge. [more…]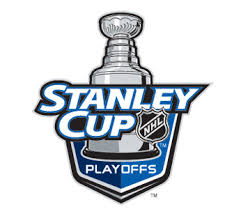 For a full team-by-team breakdown of all playoffs clubs, sure bets and sleeper picks for your playoff pools, visit the McKeen's Playoff Preview where the factors below have been outlined and pointed out in a team-by-team write up.
[more…]
So you're Brian Burke and it's July 1st.
Who do you go after? And what is the contract you offer?
Through 45 games the abject tandem of Toskala and Joseph has combined for the worst team save percentage in the NHL and by an ever increasing margin. Where .900 is seen as a barometer for average net minding in the modern game, the Blueshirted duo has managed just .886 between them. Subsequently the hard work put into making the Leafs sixth in shots against with a 28.3 per game average is being undone by a last line of defence that bares a startling resemblance to the Maginot line. Worse still the current status quo threatens to undermine the very rebuilding process Toronto are pinning their future on.